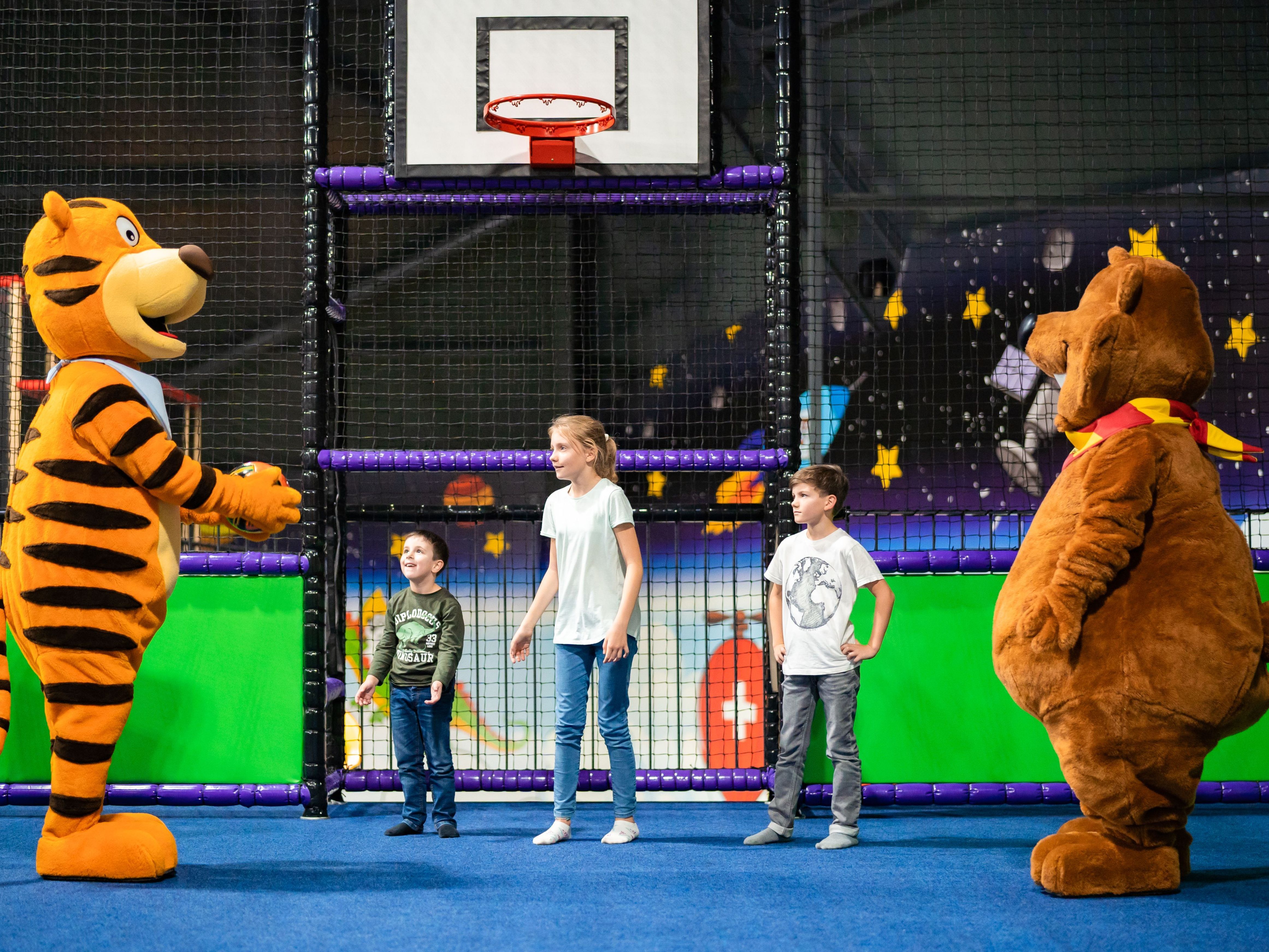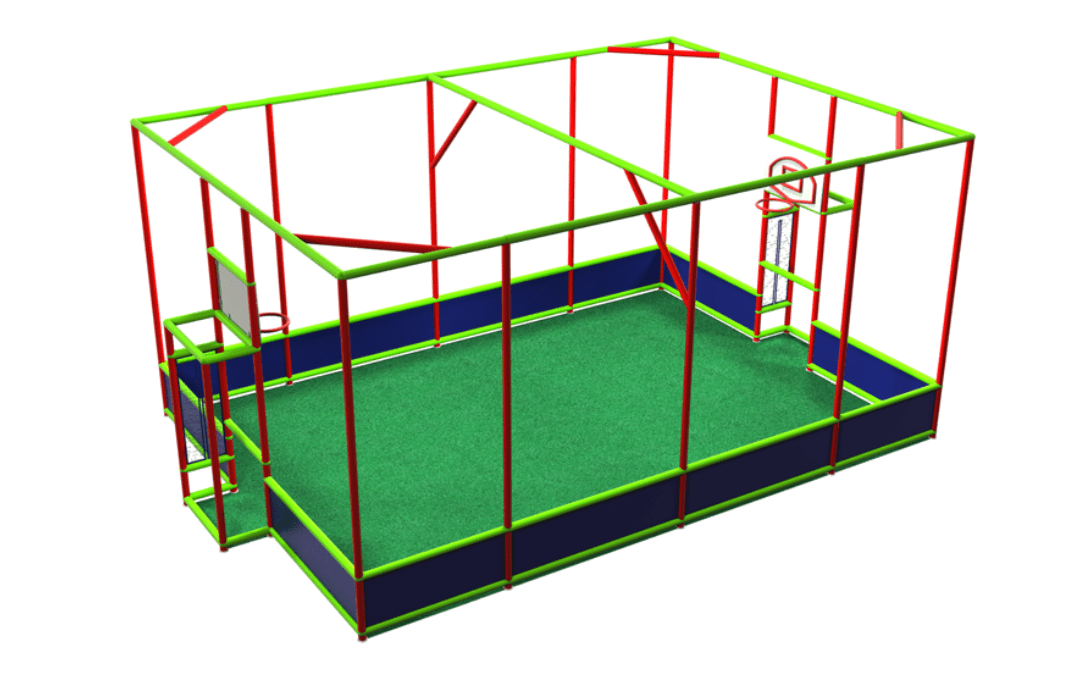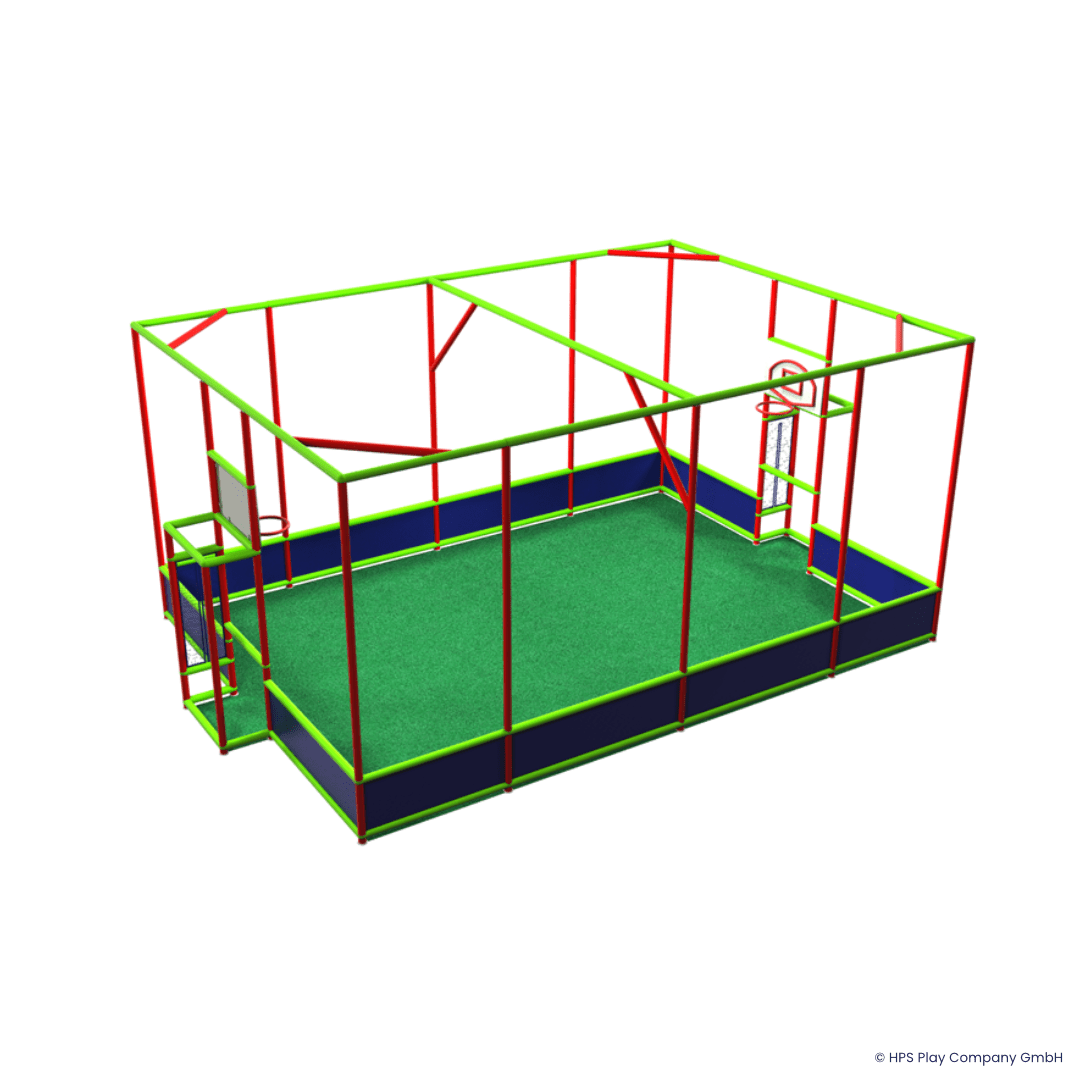 Version with or without boards

Also tennis or hockey possible
Multi-sports facilities, multi-functional fields or multi-function courts have the great advantage that football, volleyball, basketball and much more can be played here - with a single piece of equipment! What do all these games have in common? There are balls that fly around. But thanks to the closed construction, fortunately only inside the court. The multi-sports court is a great sporting extension for FunParks and FECs.