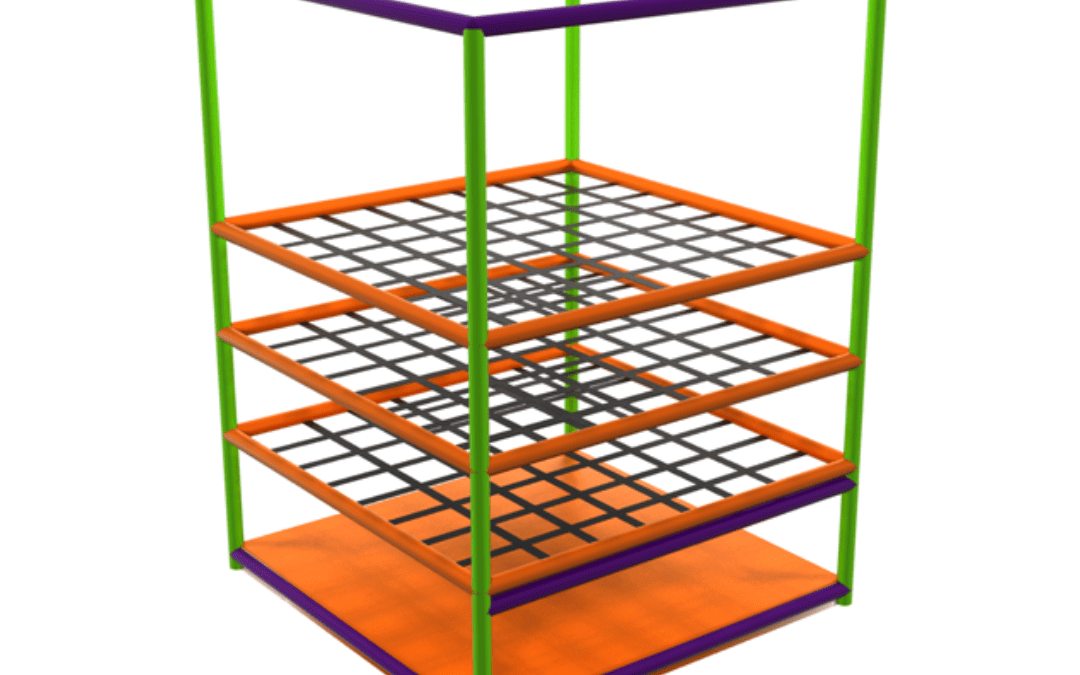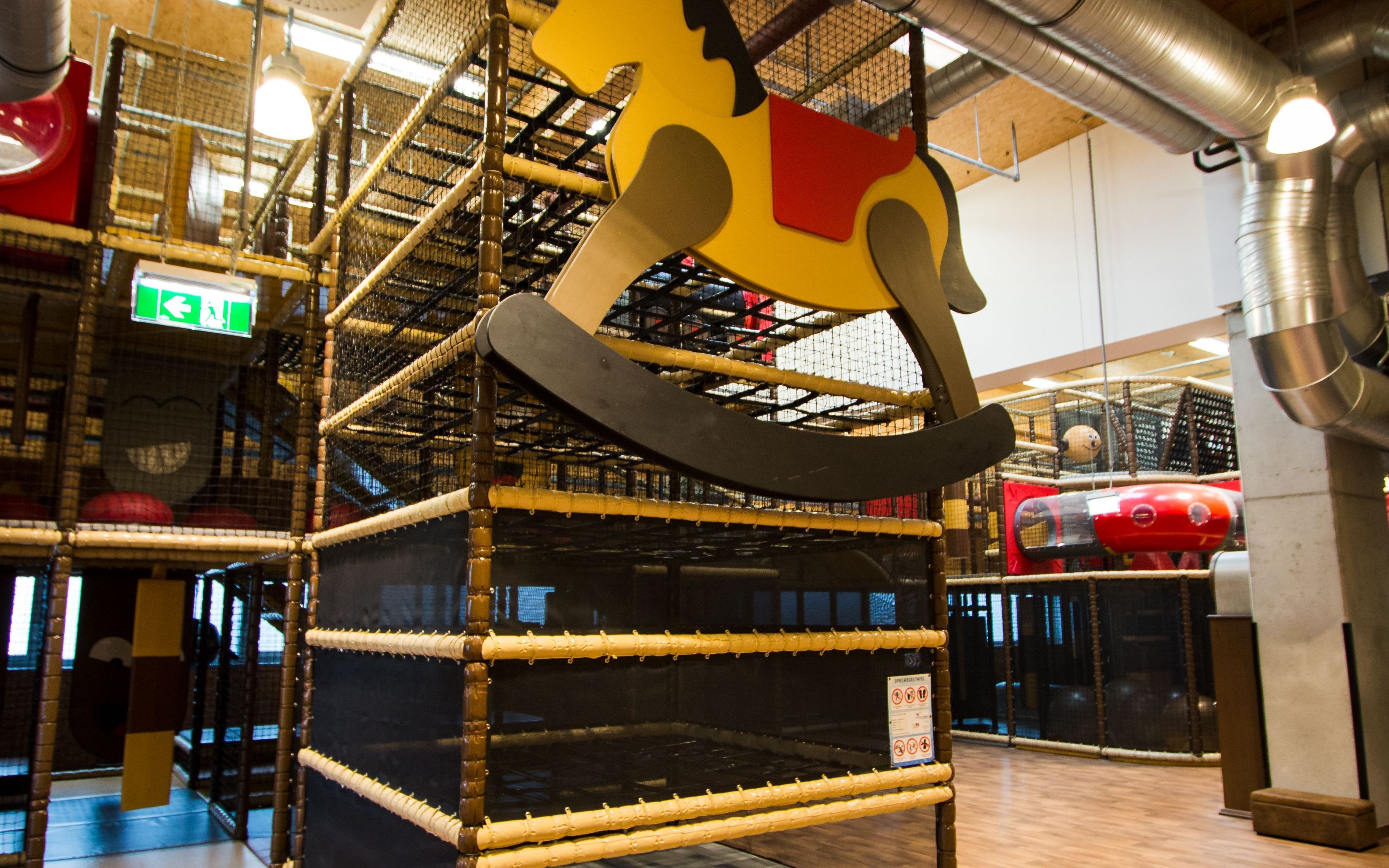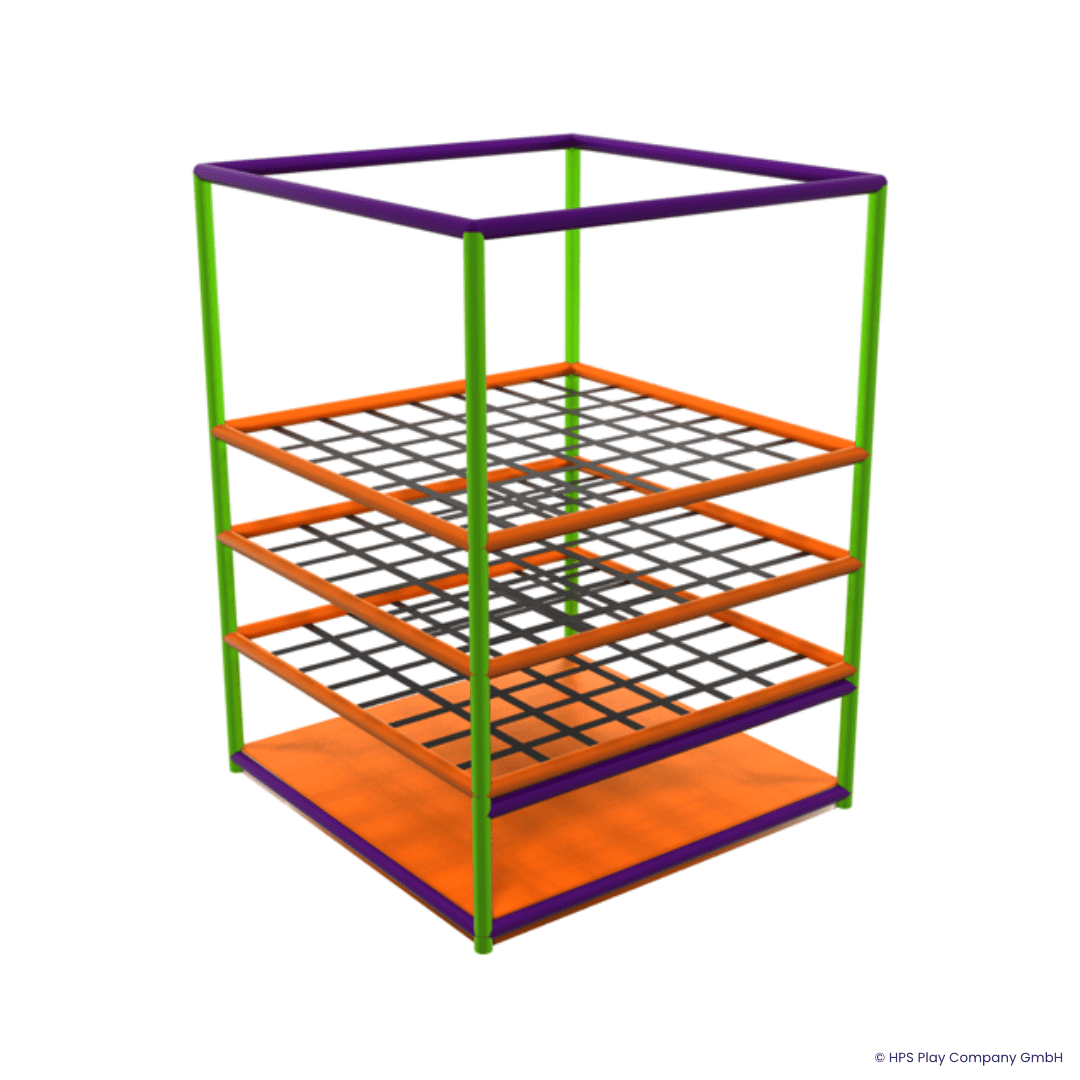 round or square

great climbing experience

connector between game levels
The Spider Tower requires skill! Each level consists of elastic bands that allow children to safely climb from one level to the next.
It can be either freestanding or integrated into the playscape. This makes it a great support point in the play structure from which each level can be reached.
At the highest level, there is the option of including a balcony with fall protection nets, and an additional slide is also possible as an extension.