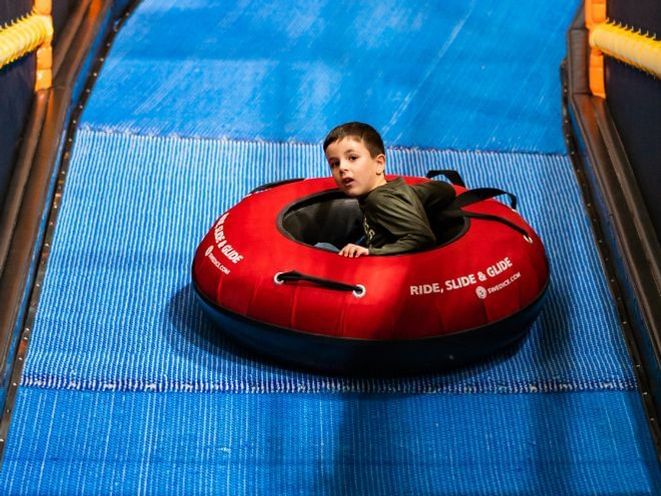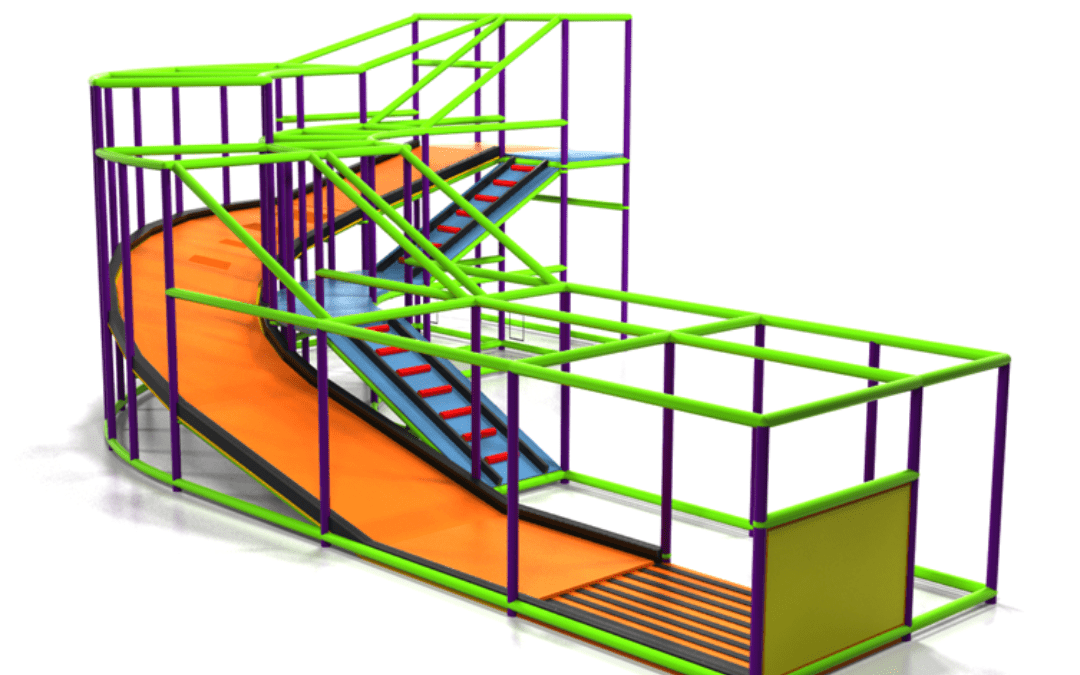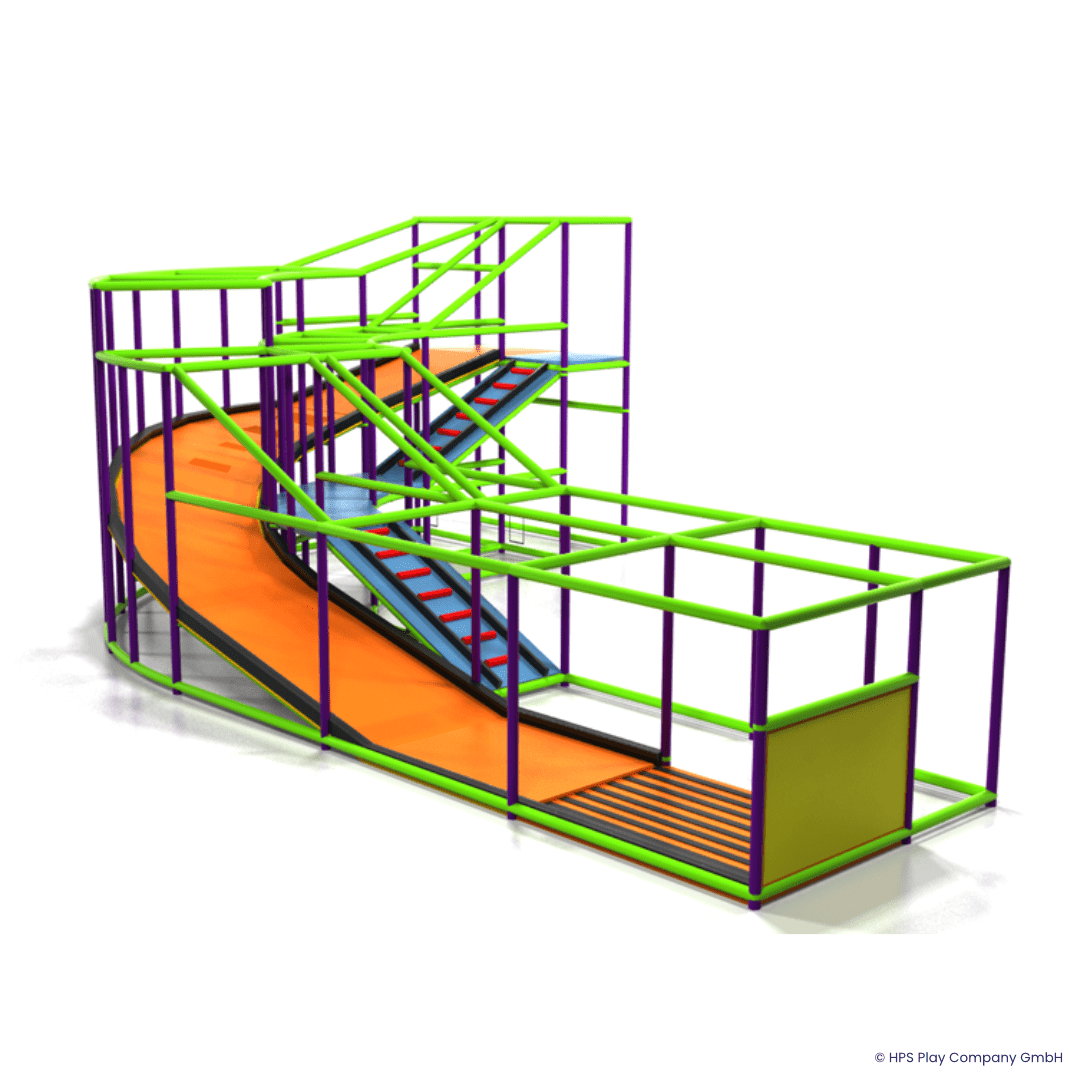 Straight or curved slide

Exciting alternative to the classic slide
Experience a thrilling and adventurous ride on our captivating Donutrutsche - also known as the Donut Glider! Your guests will slide down with joy and excitement on an air-filled rubber tire. The versatility of the Donut Glider allows for seamless integration into existing play structures or as a stand-alone attraction. This exciting slide offers countless opportunities for creative theming, making it a perfect fit for your overall indoor playground concept.
One particular highlight is the longest indoor Donutrutsche in Europe, boasting an impressive length of 60 meters, installed at the Kiddy Dome Rohrbach.
Inspired by winter sports, our Donut Glider has been specifically adapted to meet the requirements of indoor play areas, ensuring maximum fun and safety.
The Donut Glider is composed of high-quality, specialized plastic mats that create a smooth sliding surface. It can run straight down or be equipped with thrilling curves. Children glide down safely in a rubber tire, experiencing pure delight.
Whether used as a stand-alone play equipment with a staircase or integrated into a play structure, the Donut Glider offers endless possibilities. When incorporated into a play structure, children are further challenged as they must climb through the structure to reach the Donut Glider. An unparalleled adventure that will captivate children time and time again!
The Donut Glider not only serves as a stand-alone attraction but can also be an exciting addition to enhance your indoor playground. A fantastic complement that will enrich your visitors' play environment.
Discover the Donut Glider now and elevate your indoor playground with this high-quality attraction, inviting children to engage in active play and exploration.
Contact us today and be inspired by our unique play equipment!