Glow 'N Golf - black light minigolf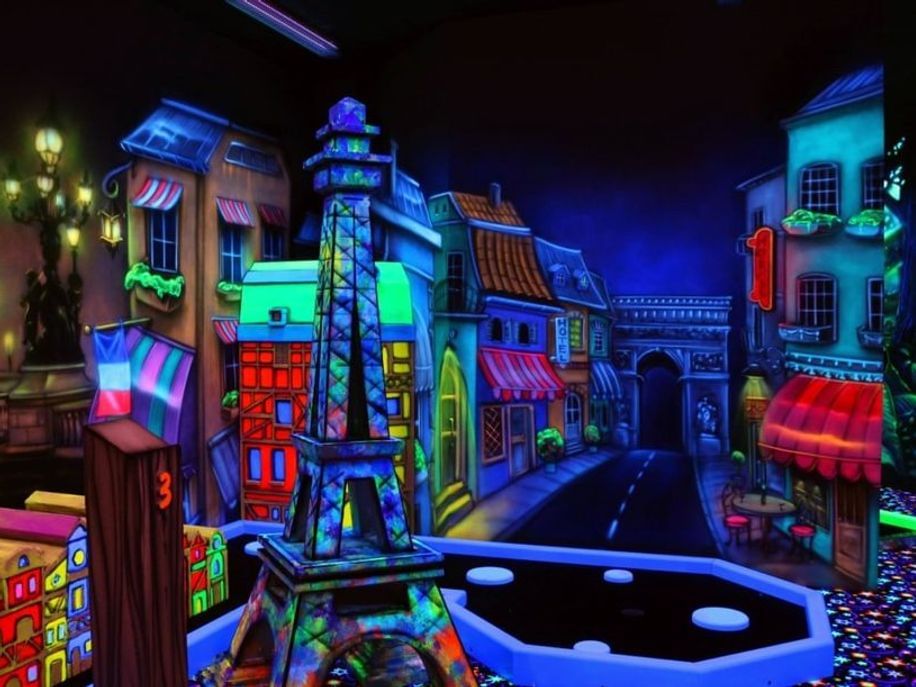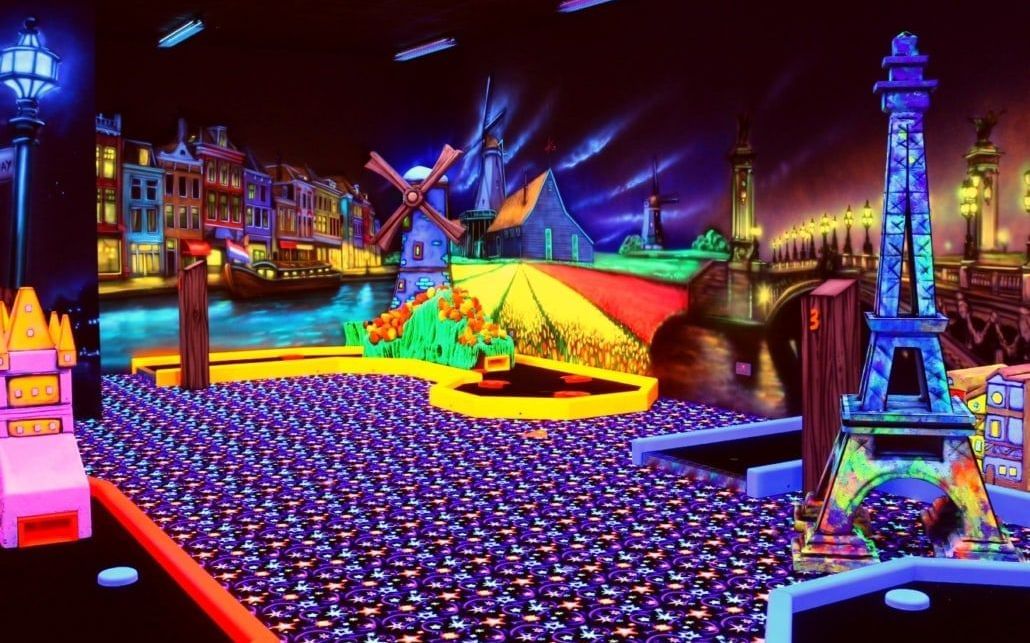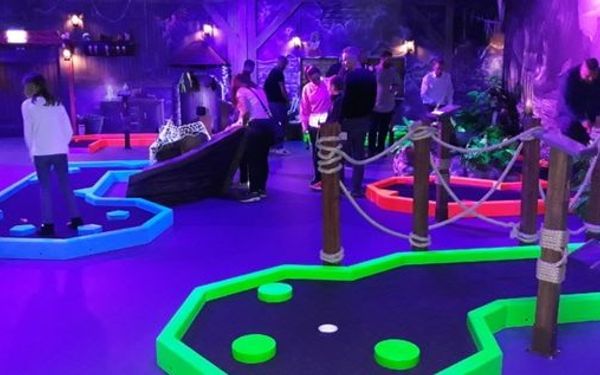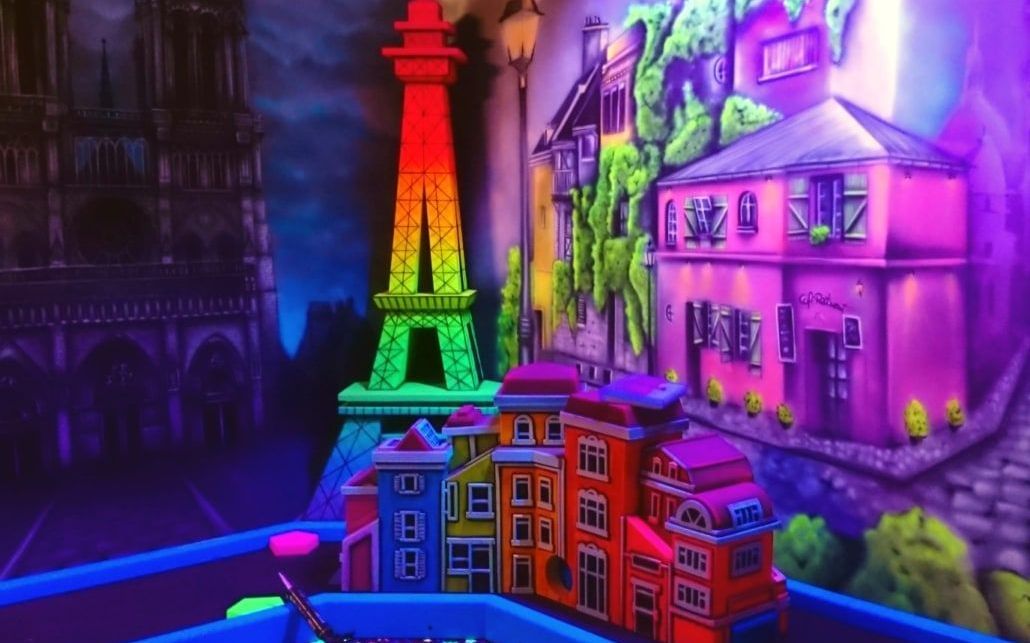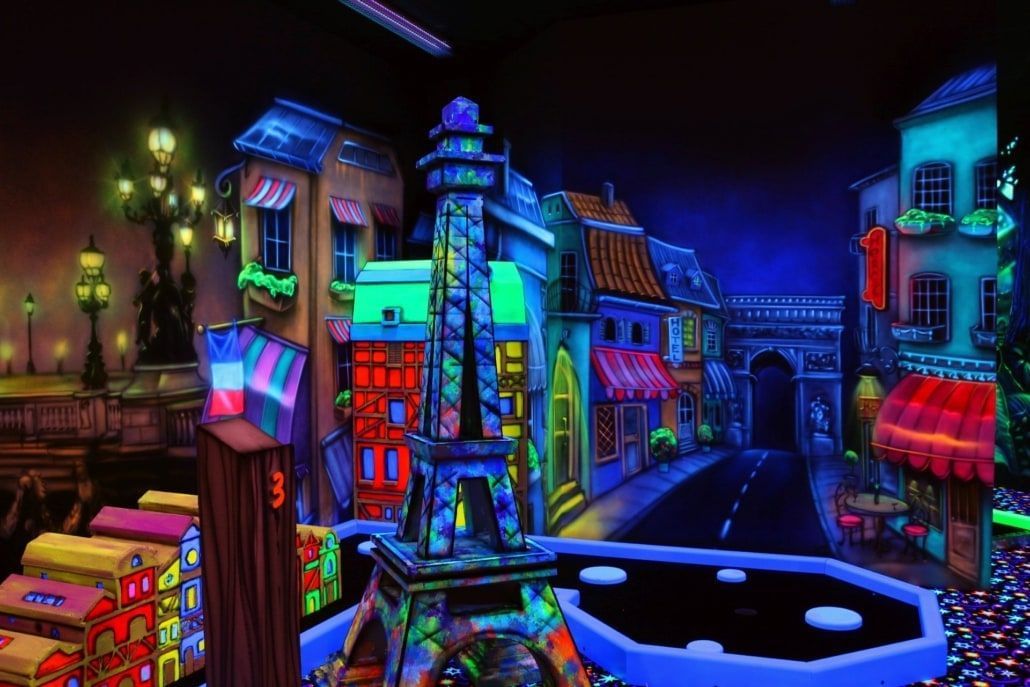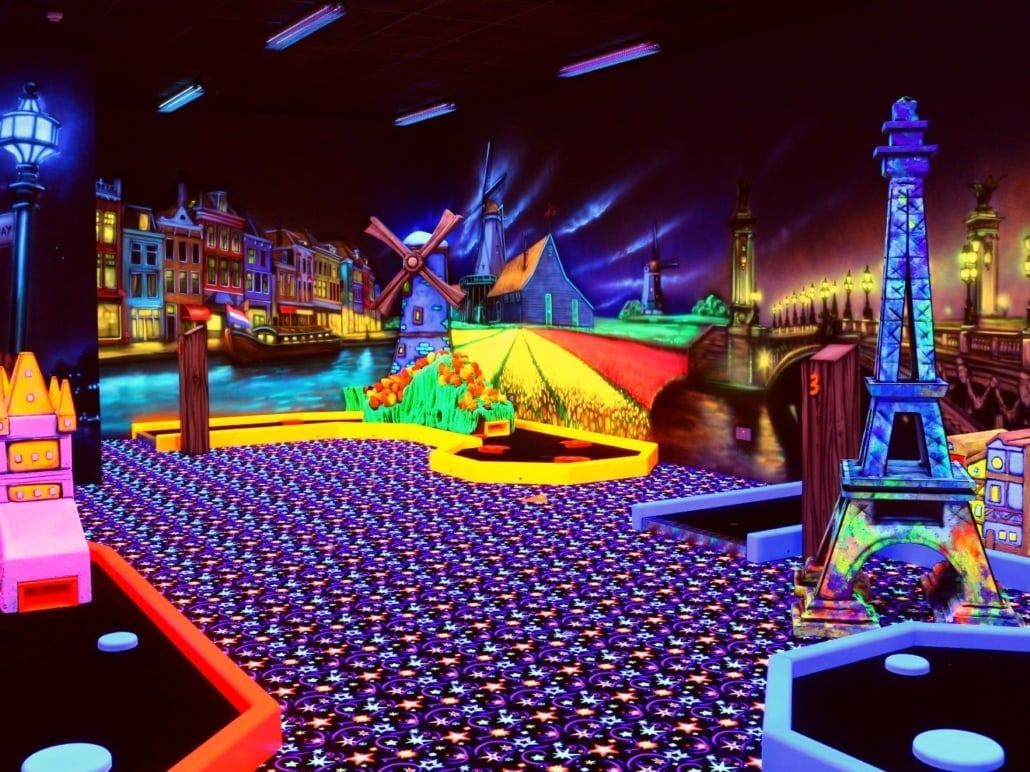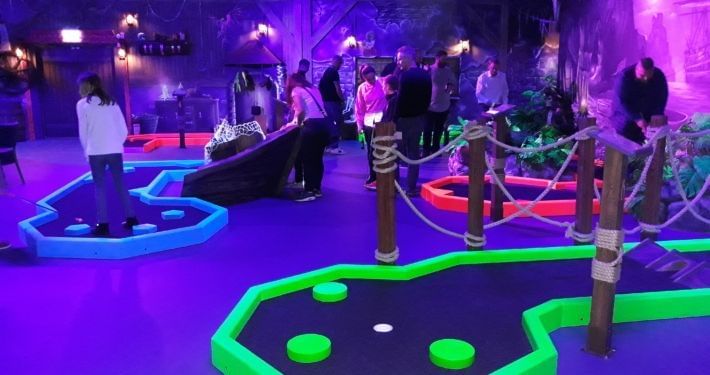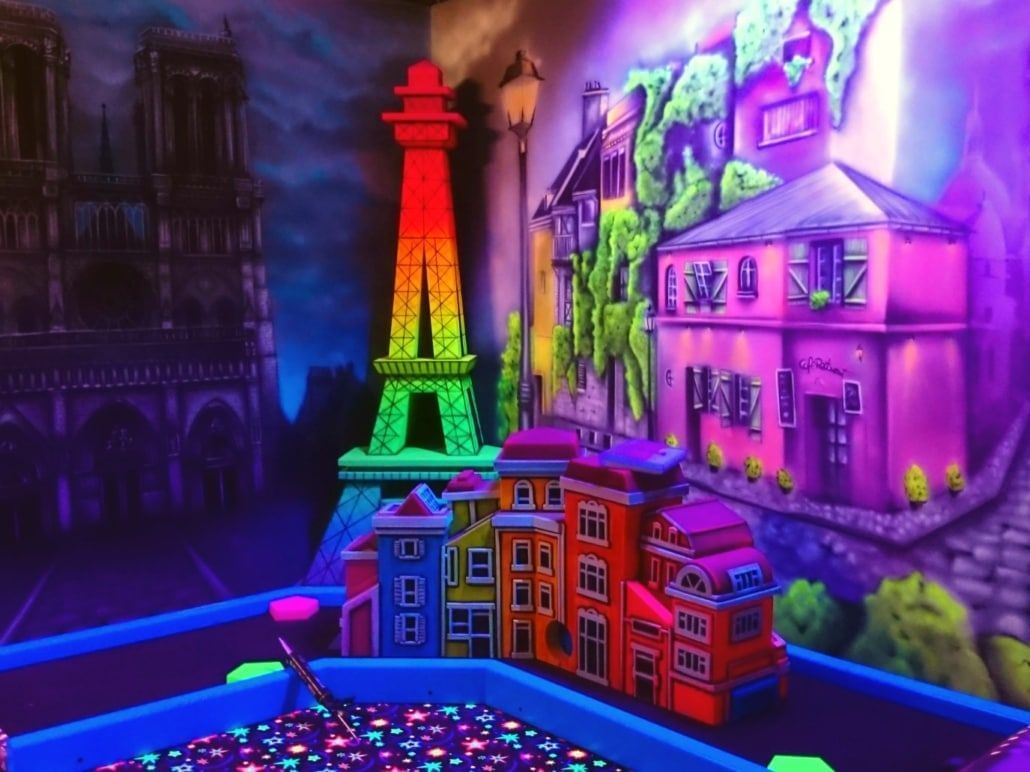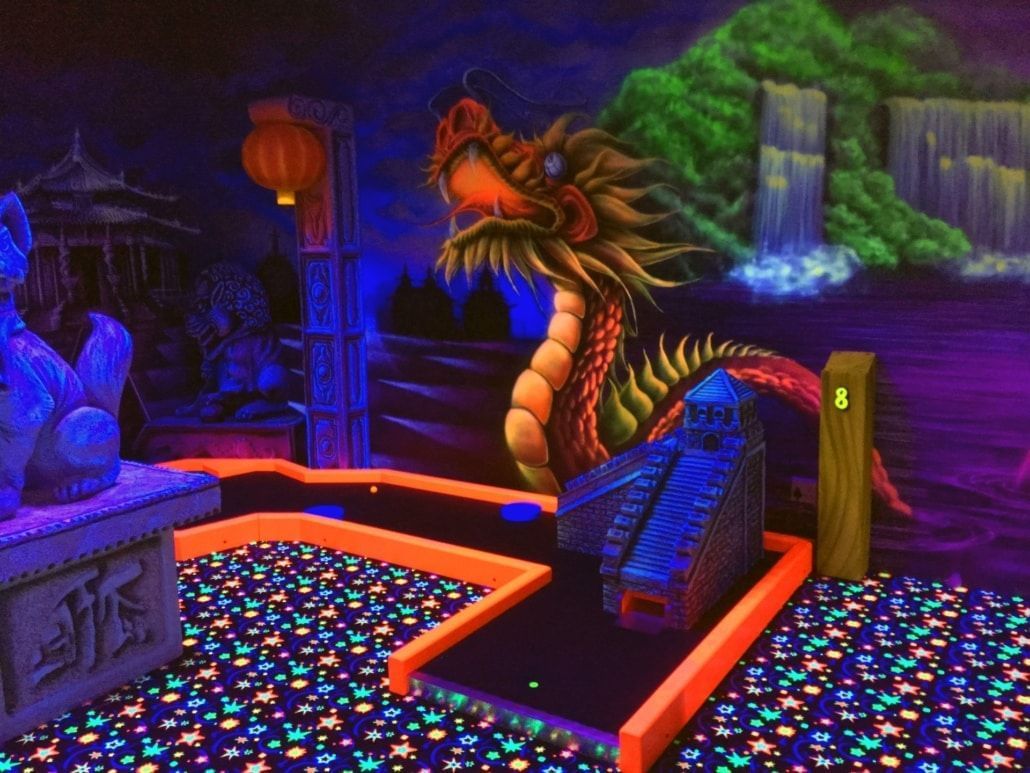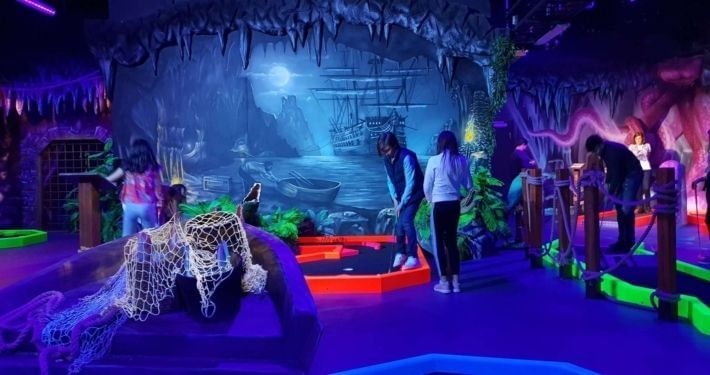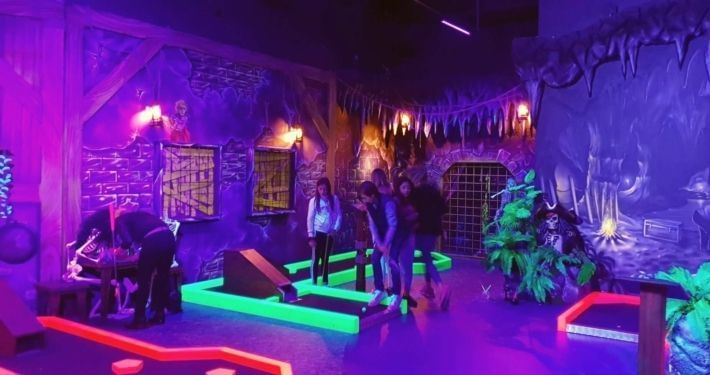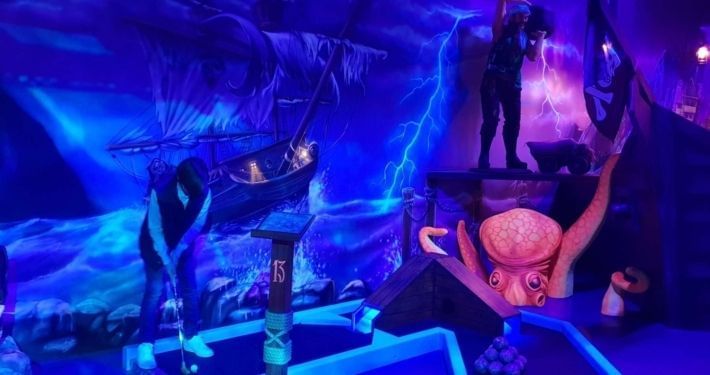 suitable for all age groups from 5 years

Popular themes: Jungle, Underwater World, Enchanted Forest, Around the World and Pirates

Light and sound effects can be added
Ordinary mini-golf becomes an unforgettable experience here! Fluorescent colours and 3D theming elements transform the space into a new world in which your visitors immerse themselves, have fun and experience unforgettable impressions. For you as an operator, the black light mini golf concept is highly profitable and makes your offer stand out from the crowd.
Glow Golf stands out from the crowd
Our Glow 'N Golf concept is not only about the fun of playing mini golf, but also about the experience and creating an exciting and captivating world. It's where your visitors forget about everyday life and fully engage with their surroundings. Black light mini golf is suitable for all age groups from 5 years upwards, making it a perfect attraction that appeals to target groups at the same time. The entire course shines in fluorescent colours through the use of black light. The matching wall painting and the use of 3D theming make your black light mini golf course absolutely distinctive!
Buy and plan your black light mini golf course directly from the manufacturer
We plan, produce and install your glowgolf facility individually and take into account all spatial conditions. A big advantage of black light mini golf is that no specific room height is needed, the room should only be windowless in the best case so that the black light effect can fully unfold. At least 220 m² of space should be available, there is no upper limit! Our rides are handmade in Europe, as are the theming elements. Popular themes include Jungle, Underwater World, Enchanted Forest, Around the World and Pirates. Do you have your own ideas? Our designers are also happy to create a special theme freely according to your wishes. 
Interested? Let us advise you about your options. Contact us now!