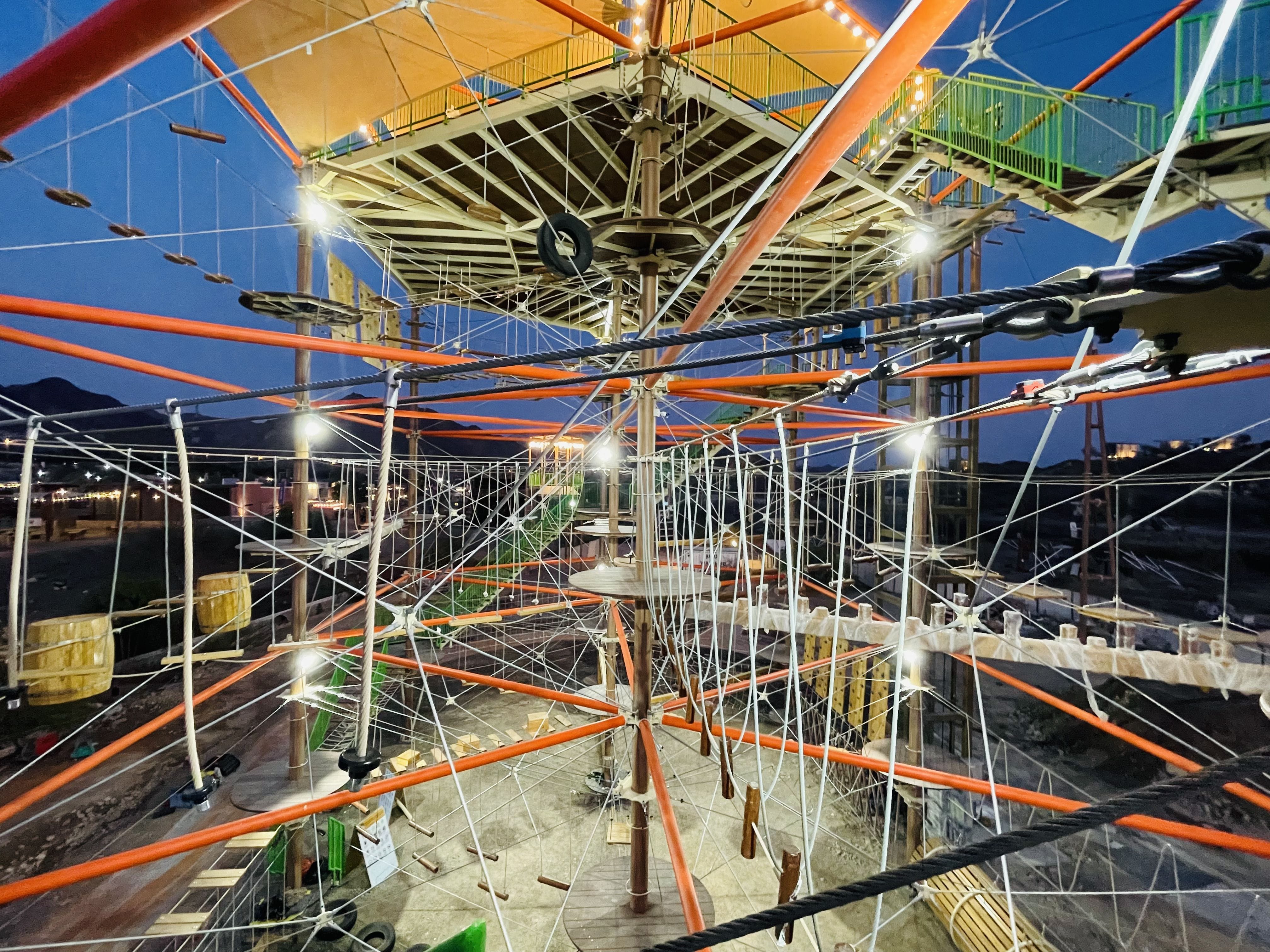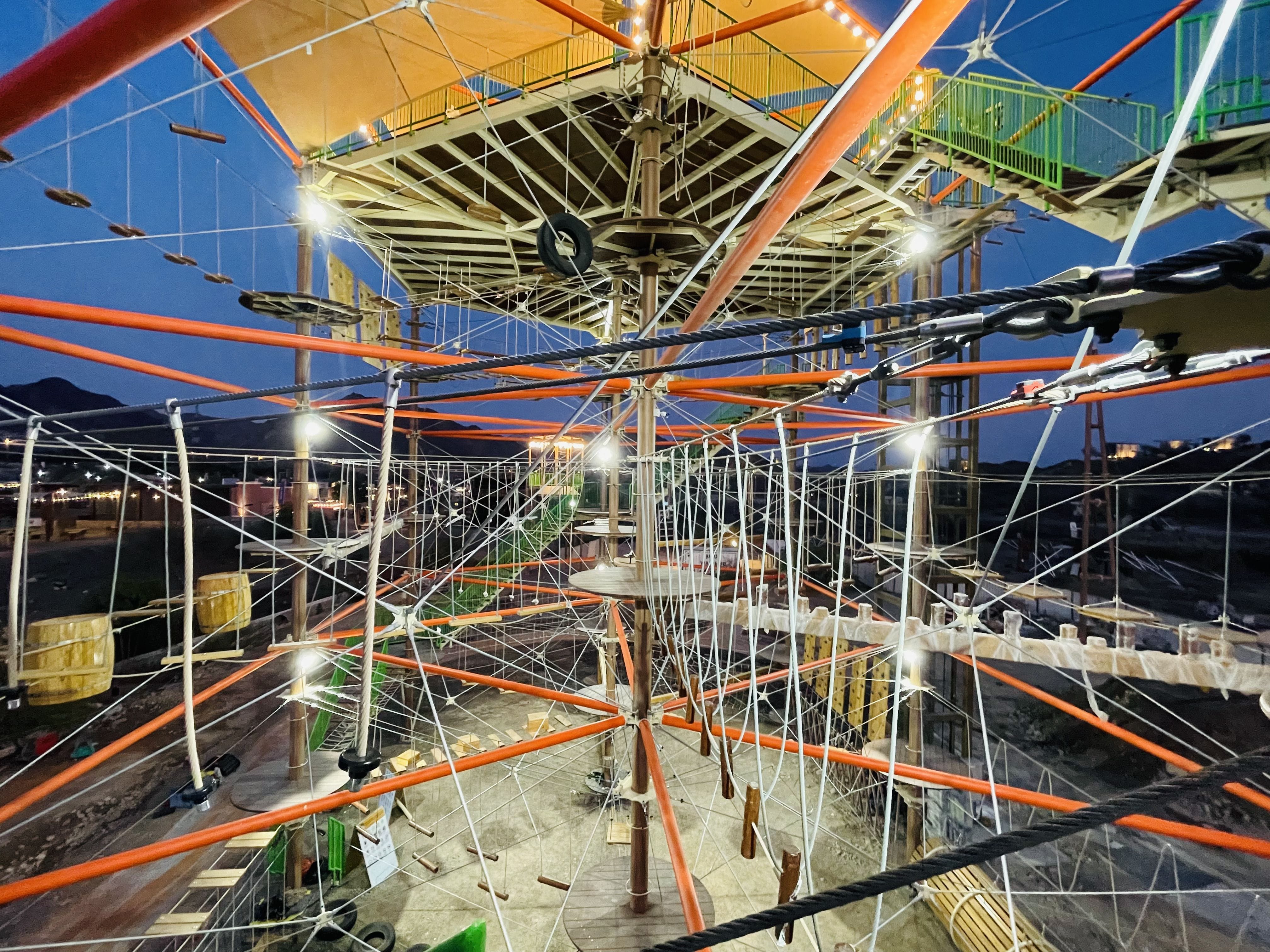 High-quality wooden and rope elements

Safe construction

Also on multiple levels
High ropes courses are also available indoors, regardless of the weather; they can be very creatively integrated into your leisure concept. In the indoor climbing garden, high ropes elements connect platforms attached to poles.
In the entire area of the high ropes course, every participant is secured without interruption. The specially developed closed rail system does not require the belayer to be moved between the individual high ropes elements. The clients are integrated into the system once and can leave it independently at the end. A switch system allows each climber to choose their own path through the high ropes course - turning or overtaking is no problem!
High ropes courses can also be placed above the play structure or above trampolines if the room is high enough, so the available space is used in the best possible way.