World of Jumpers & Jumpers Kids World - Göttingen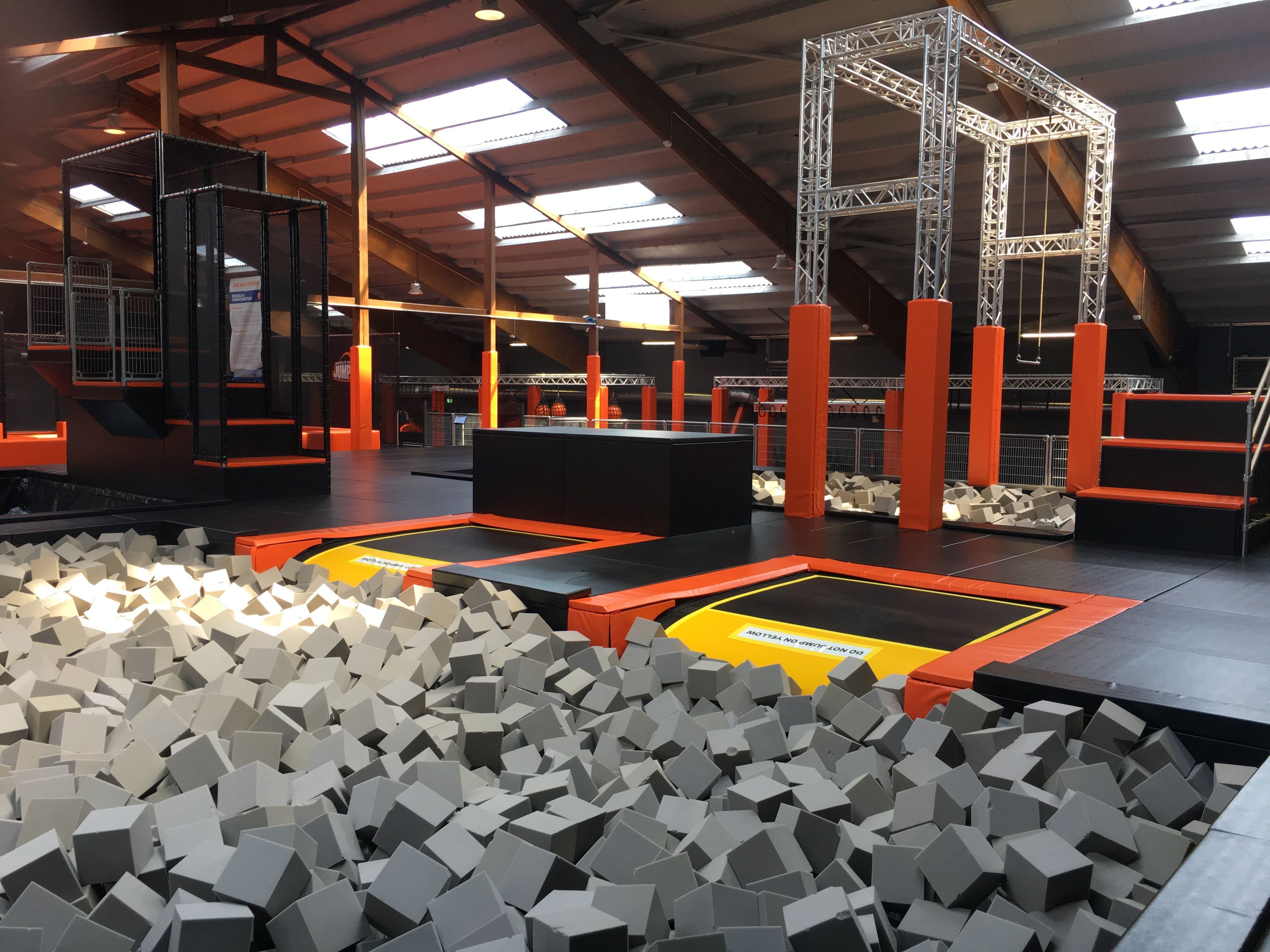 Trampoline Park and FEC

4,000 m² total area
A unique jump park, the World of Jumpers, was created on 4,000 m² in 2019, even with an accompanying family entertainment centre, the Jumpers Kids World. The operator is the Röhrdanz Group - a second-generation family business that, with the World of Jumpers project, set itself the goal of offering exciting and modern indoor entertainment to the public away from the German metropolises.
In Göttingen, the first location of World of Jumpers, the choice of property fell on an old soccer arena, which was perfectly suited to accommodate not only the 2,000 m² Jump Park but also a Family Entertainment Centre with a FunPark, where up to 285 children's hearts beat faster.
But first, let's take a look at the jump park: the equipment and design were tailor-made for the core target group, namely teenagers and students. In addition to the main jump park, there are 11 other attractions! These include the two obstacle courses, namely a Ninja Track and a Bounce Course, a Dodgeball Arena (dodgeball on a trampoline), a Tumbling Lane, two trampoline basketball arenas, a giant Foam Pit, a Battle Beam, a Trapeze, a diving tower with airbag, a Twister and a double interactive Valo Jump system.
In the FunPark, a six-way children's trampoline, a double wave slide, the steep Dropslide, a spider climbing tower, a softball arena, a multi-sports court and a go-kart track await the younger guests! The little ones have also been catered for with a protected toddler area.
All in all, an adventure "world" for many different age groups has been created in an old soccer hall - with an entertainment value that is well worth seeing!
Planning and realisation by Playlife-System.
Company Address
World of Jumpers
Reinhard-Rube-Straße 27
37077 Göttingen
Deutschland
Website
https://worldofjumpers.de/