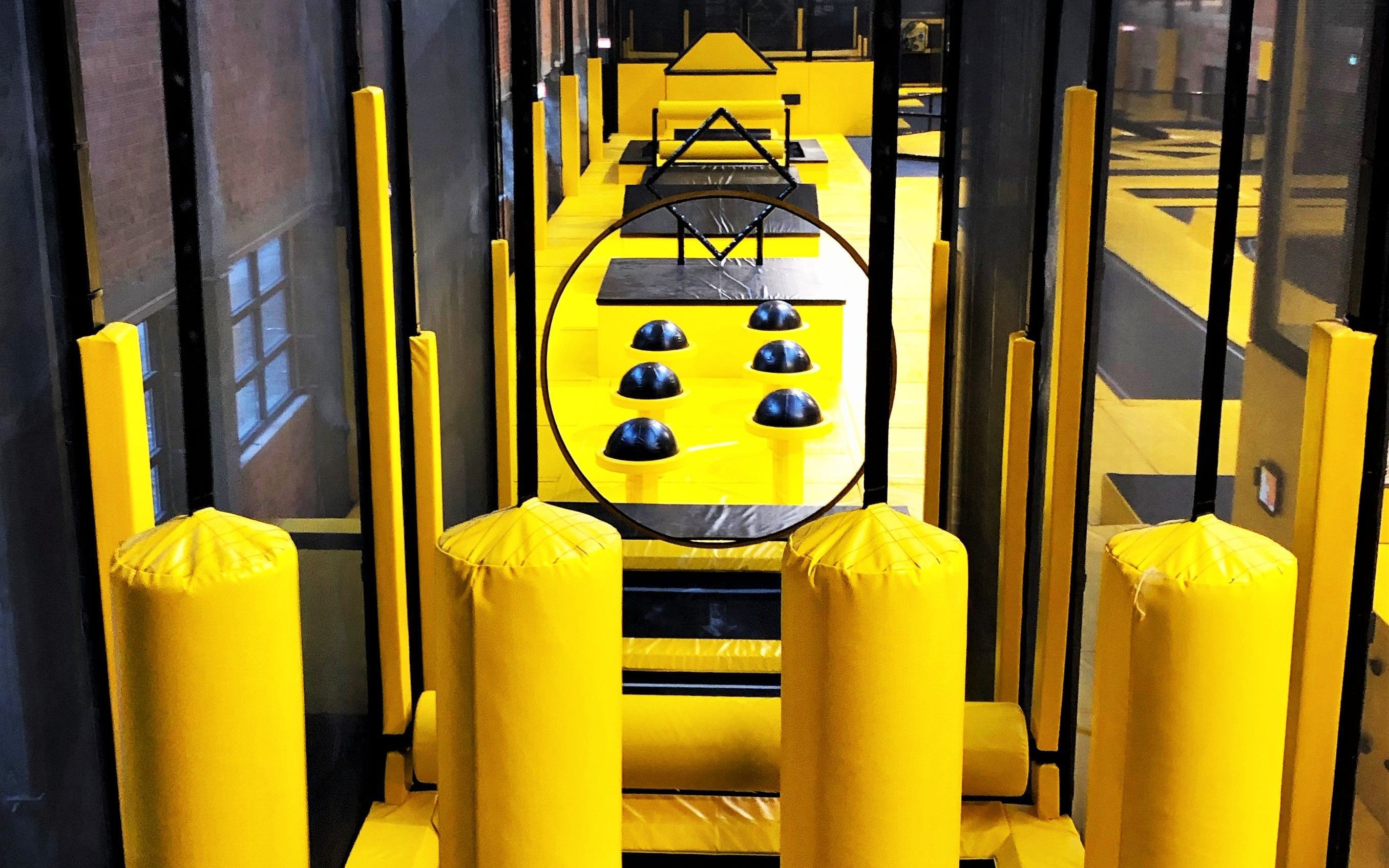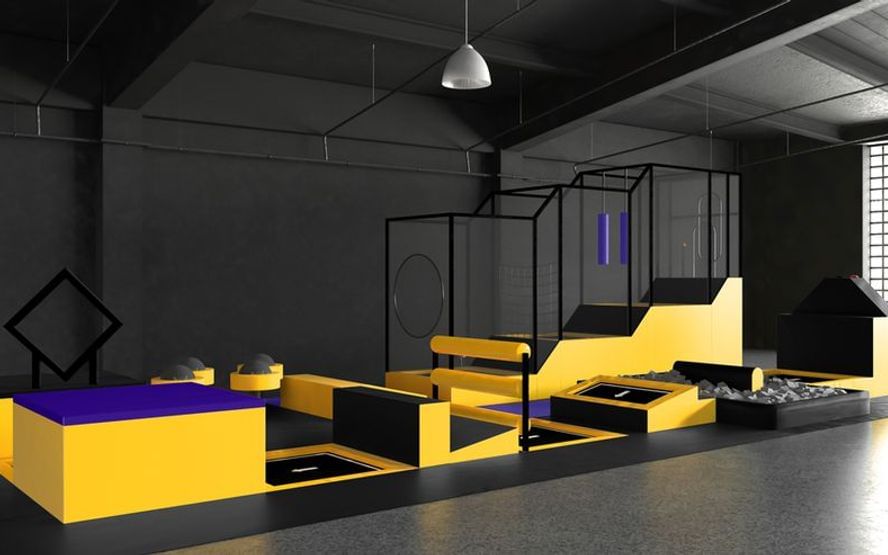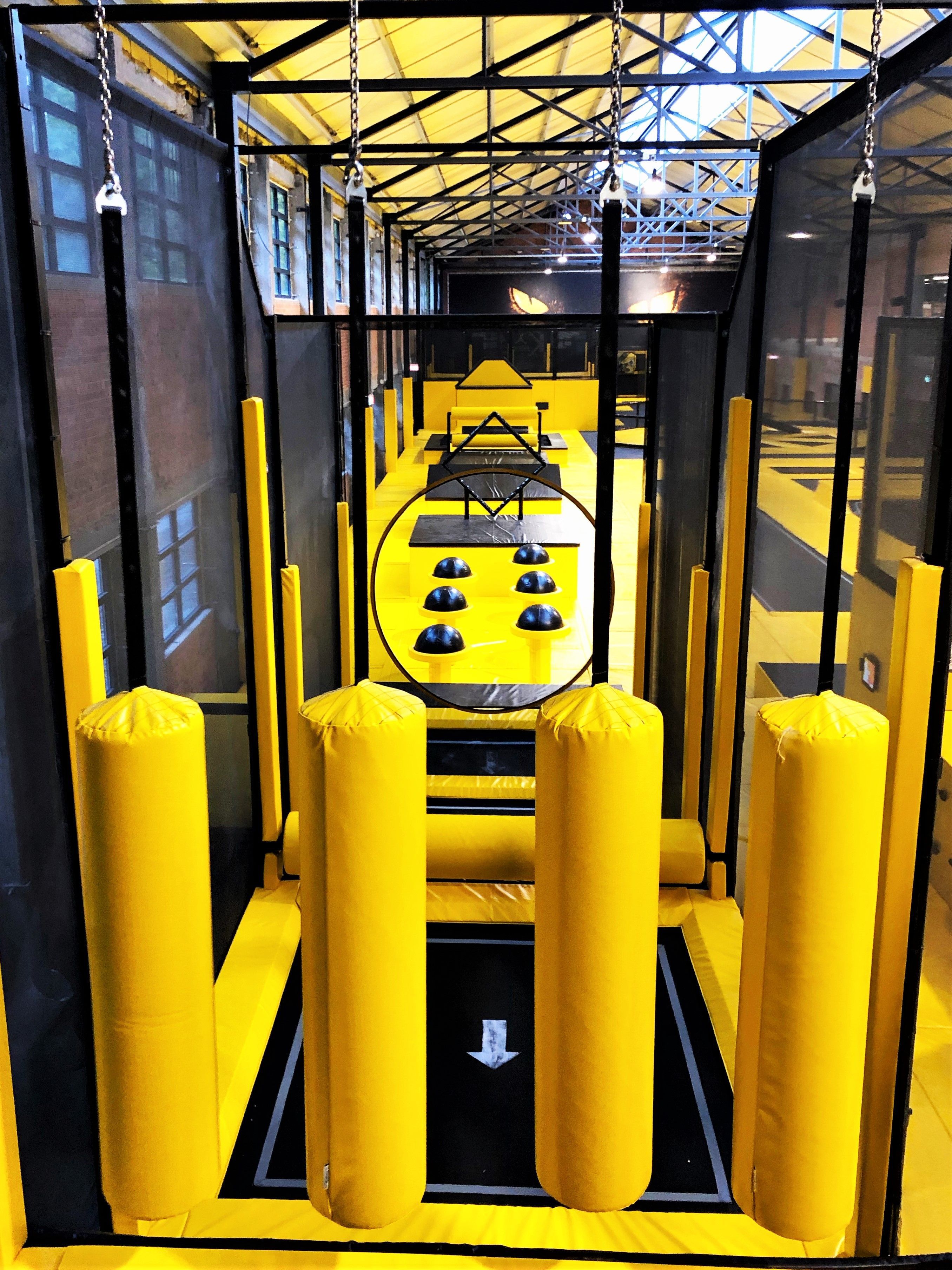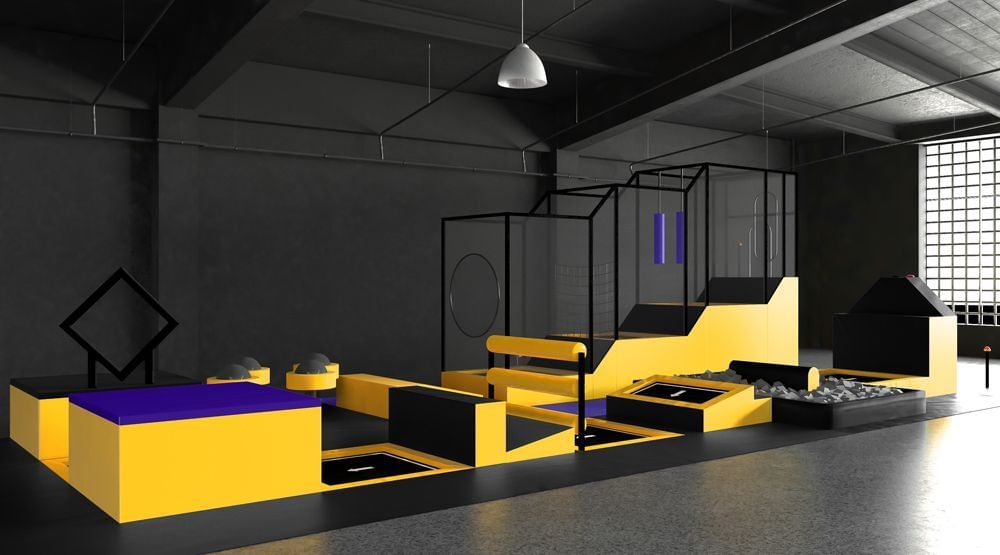 Obstacle course with trampolines

Different difficulty levels

Time tracking possible

Made in Europe

Highest safety standards
Known from the TV show Big Bounce, bounce tracks have become an incredibly popular attraction in trampoline parks or even family entertainment centres. We plan, produce and install individual bounce tracks that can be put together according to the mix-and-match principle. The level of difficulty can be adjusted according to the target group.
Ask us about the possibilities, we will be happy to advise you!
Big Bounce Professional Trampolines
Bounce tracks are probably best described as ninja tracks with trampolines and jumping elements. Here, the dexterity, agility, coordination and speed of your visitors will be put to the test. We can make the parkour as challenging as you want it to be by customising the obstacles to your liking. By the way, the obstacles and trampolines are produced by us for you in our own production facilities in Europe and comply with all applicable norms and safety standards.
A race against time
As with many of our parkour attractions, timekeeping is also possible on the Bounce Track. Together with a system that stores the high scores of your visitors, the Bounce Track becomes a magnet for returning visitors who defend their best time again and again.
Upgrade for existing trampoline parks
Not only a new project should not be without a bounce track, but also an existing park can be upgraded with this attraction.
Of course we are always available for spare parts, just ask via this contact form!