Family Entertainment Center
Berolino XL - Balingen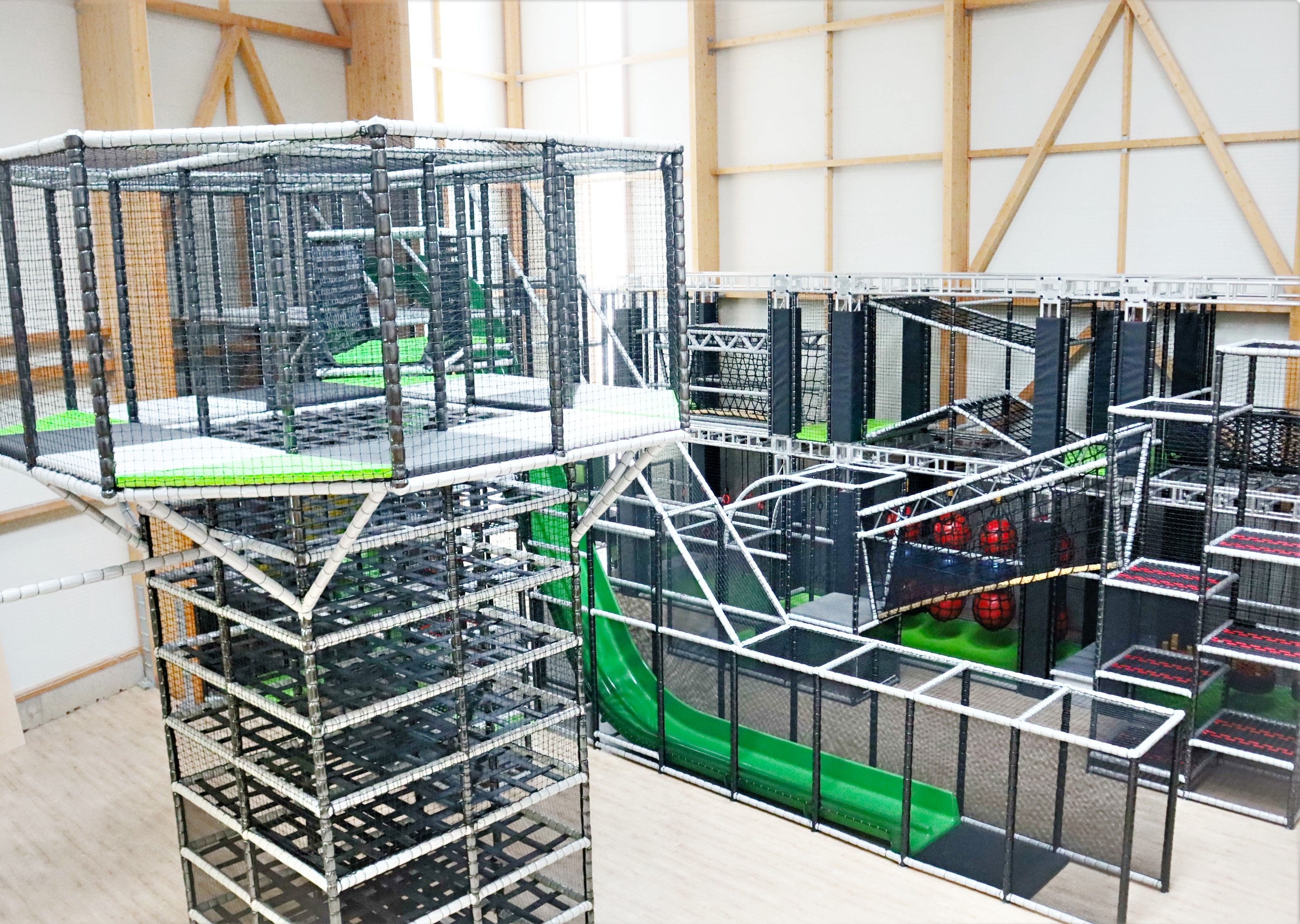 for adults and young people from approx. 12 years

First indoor playground for adults in southern Germany

First Ninja course on two levels in southern Germany
The first indoor playground for adults in southern Germany was built as an addition to the already successful Family Entertainment Centre Berolino Balingen. The hall was designed for adults up to 65 and young people from around 12 years of age. Extraordinary company celebrations, team-building events and parties find the perfect setting here with sport, action and challenge for a broad target group. The operators of Berolino XL write so beautifully on their website:
"Nicki will eventually become Niklas. Children grow and we grow with them. BEROLINO not only for our little ones. berolinoXL _ we move you!"
Previously, this hall was used as a climbing hall, so the room is very high, but has a smaller area in relation to it. This was a challenge for us in terms of planning, which we mastered successfully. The result is a play arena in a striking design with spider climbing, an extremely steep free-fall slide, a jump arena, an e-kart track and the absolute highlight – the Ninja course on two levels, which is the first of its kind in southern Germany. We wish the visitors and operators a lot of fun and every success with this indoor playground for adults!
"Despite the trouble Corona caused us all, the planning and implementation of our project worked very well. We were always in contact even during the assembly. The assembly team was super. As a result, everything went smoothly." - Marion Kapfer, Management Berolino Balingen
Company Address
Berolino Spiel- und Kletterwelt UG & Co. KG
Am Bangraben 30
72336 Balingen
Deutschland
Website
https://berolinoxl.de/