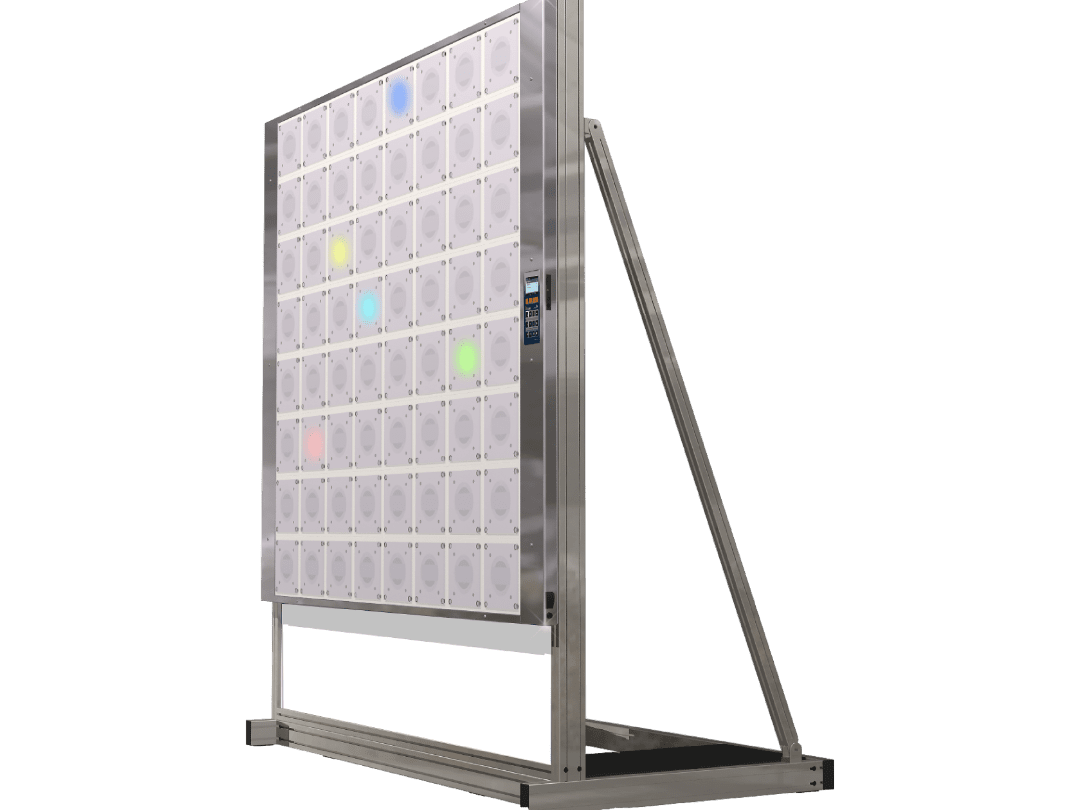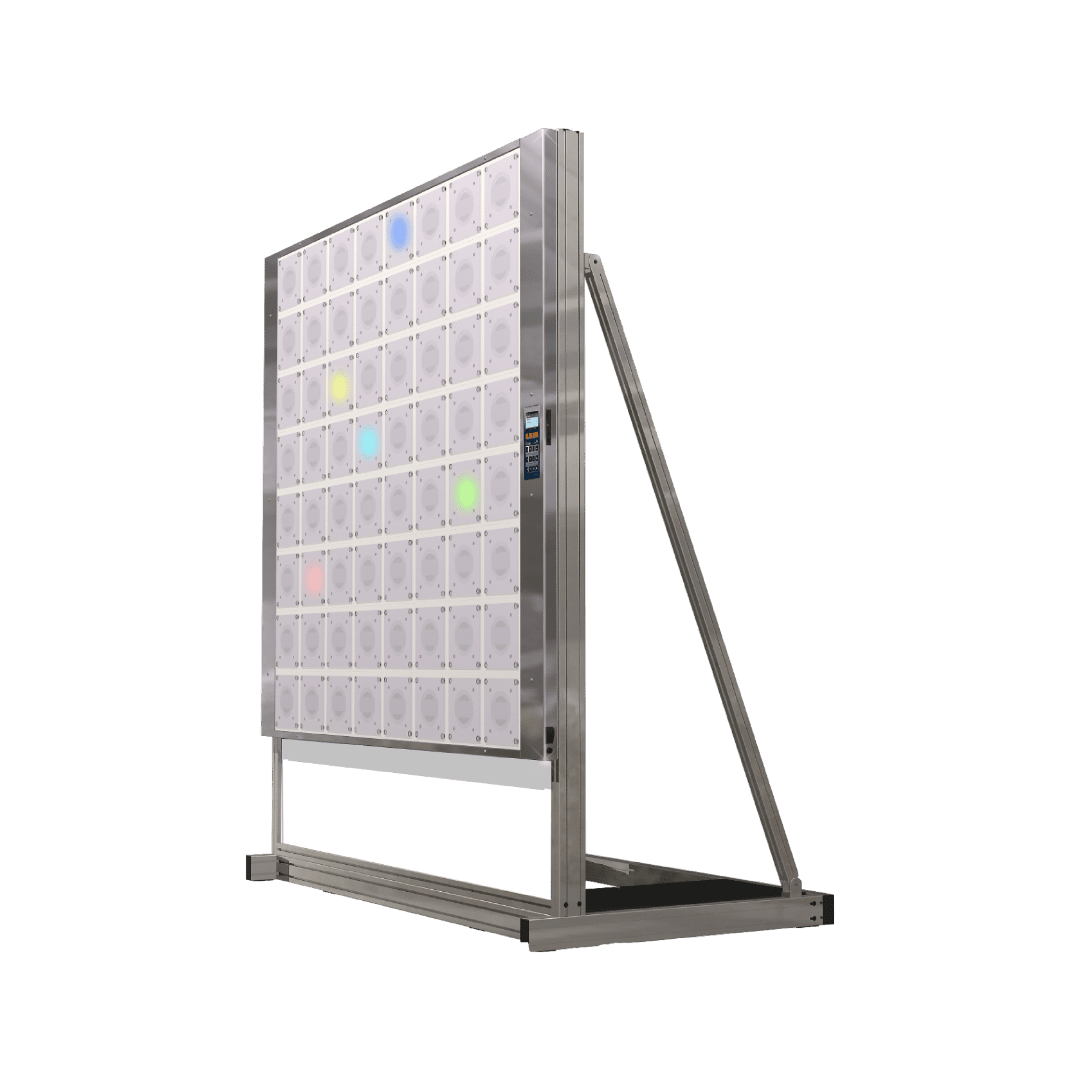 Various sizes

lights up in 7 colours

Graphical programming interface for the creation of own game programmes

10 workout programmes

Integrated control and operating unit

Made in Germany
According to the motto "Move with the light!", the tWall, which is developed and manufactured in Germany, demands quick reactions and fitness from the players. Programmable light pulses have to be tapped as quickly as possible. The tWall comes with 10 pre-programmed games and training programmes - individual programming and even simple writing of your own game programmes is also possible! The tWall is available in different sizes, each with 16, 32 or 64 push-button elements, wall-mountable or free-standing.