The Ultimate Guide: 10 Leaps to Success - How to Open and Build Your Own Trampoline Park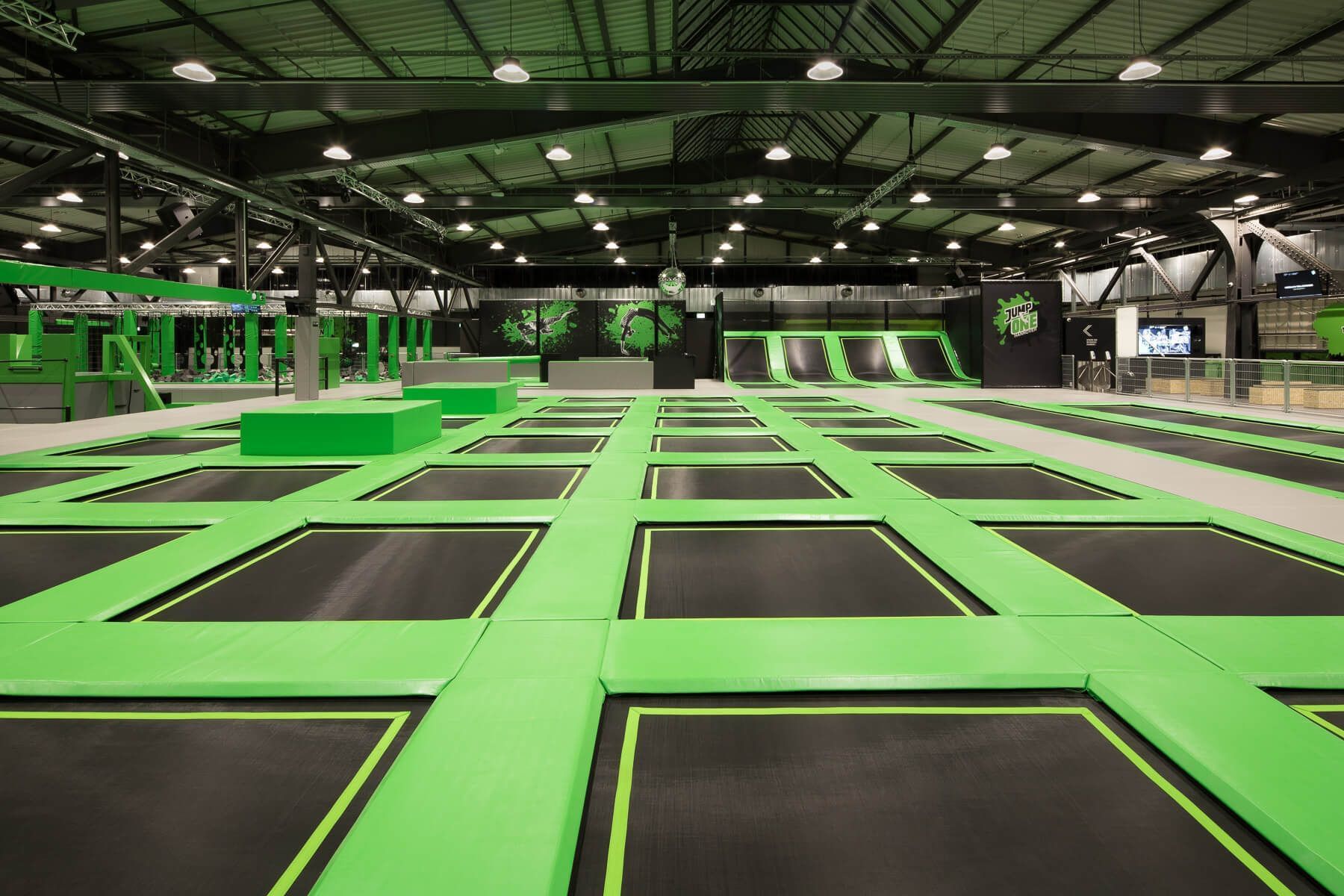 A trampoline park is a fantastic opportunity to provide children and adults with a sporty recreational option. If you're considering opening your own trampoline park, there are several things to keep in mind. In this blog post, you will find all the essential information to make your dream of owning a trampoline park a reality.
We are also available to personally assist you and answer any questions you may have regarding your endeavour. Don't hesitate to contact us!
Are you ready? Let's get started!

1. Market positioning
How do you want to position yourself in the trampoline park market? What value do you want to offer? Which concepts can you identify with? For which target groups do you want to create an attractive offering?
The trampoline park market is diverse, just like its visitors. Therefore, you have the great opportunity to be creative in concept development and find a unique approach that not only reflects your own identity but also creates value for your customers and allows for a clear positioning. It's time to think "out of the box"! A trampoline park can be combined with concepts such as interactive attractions, tag arenas, and sports activities. To get inspiration, we recommend visiting other trampoline parks and finding out which concepts resonate with you. We have also compiled some reference projects for inspiration.
During your planning, it's worth researching the current trends and innovations in the industry, such as:
By considering these aspects, you can develop a unique and captivating concept for your trampoline park that sets it apart from others and excites your target audiences.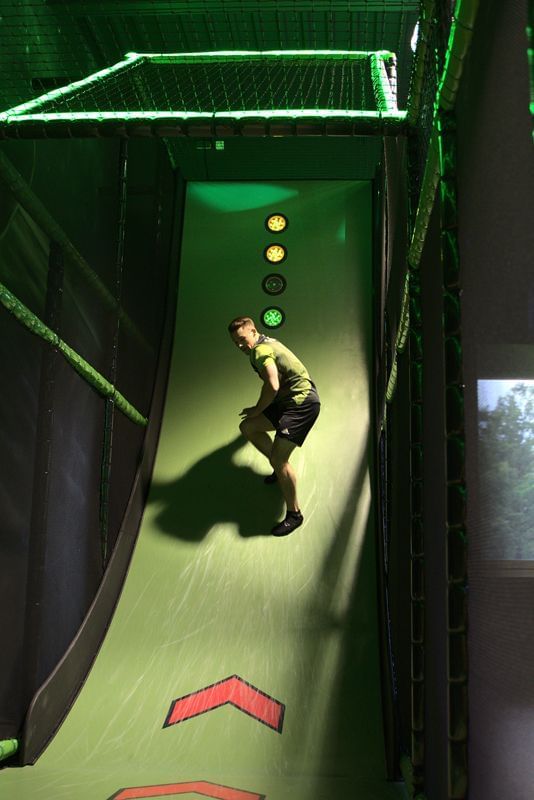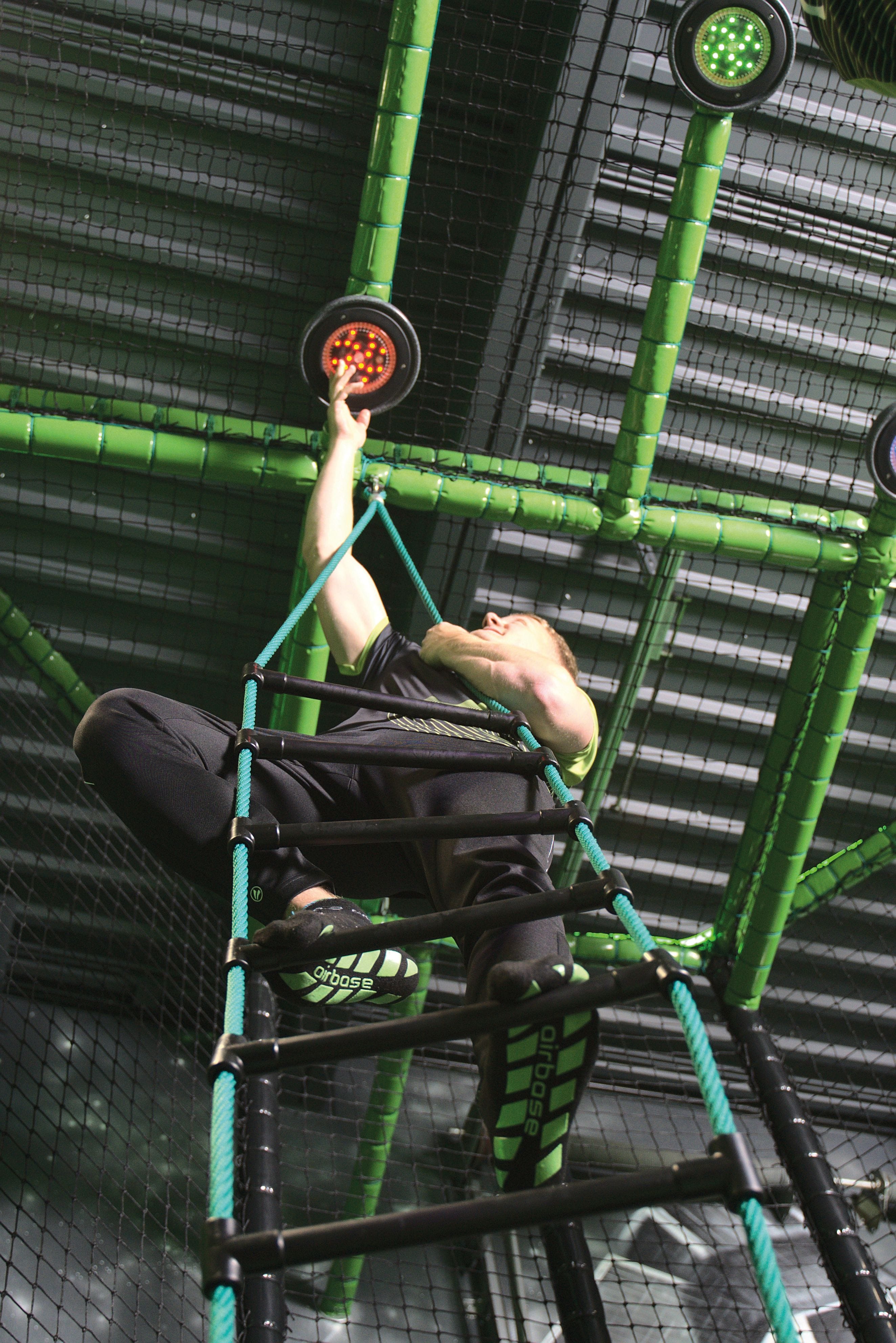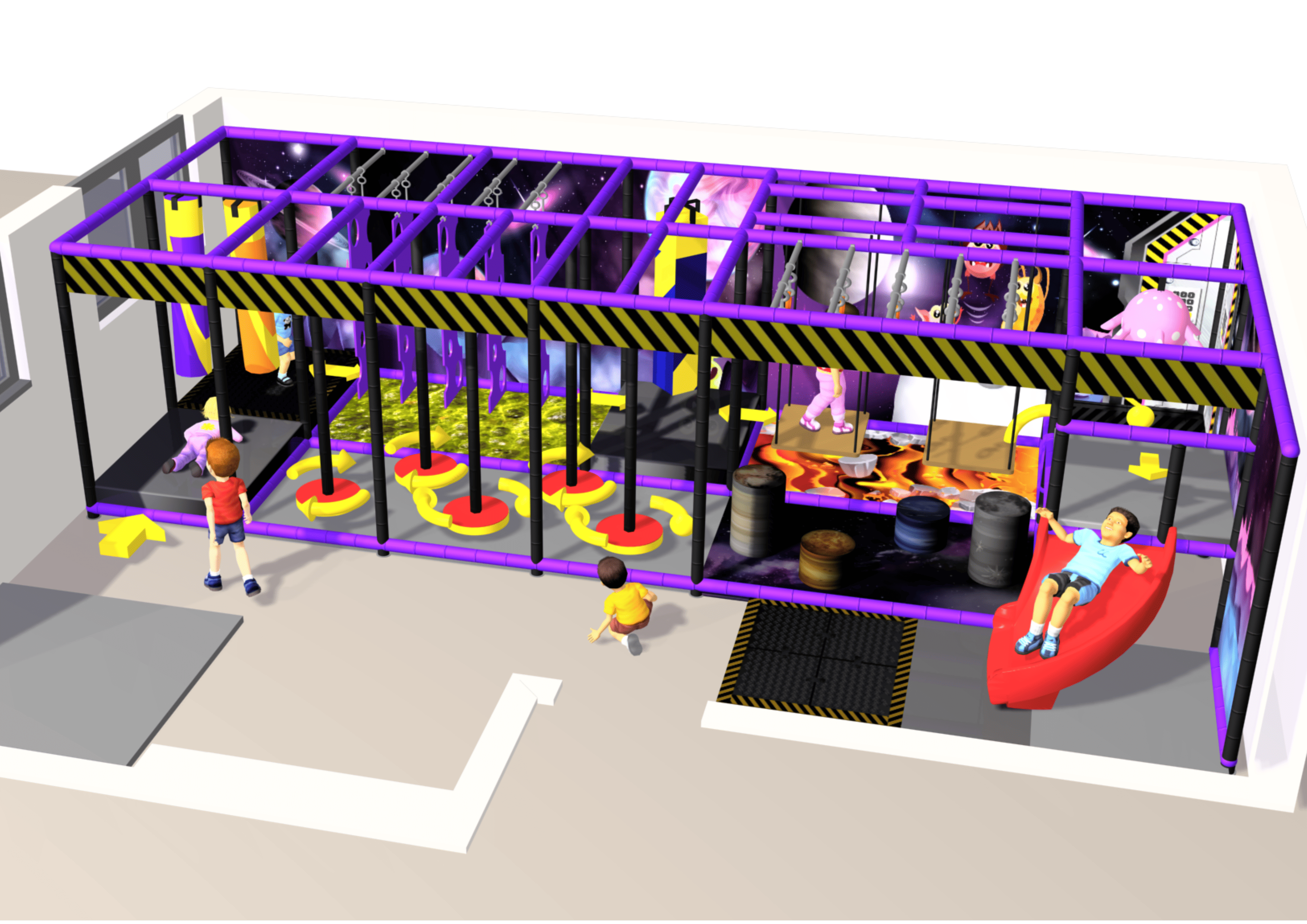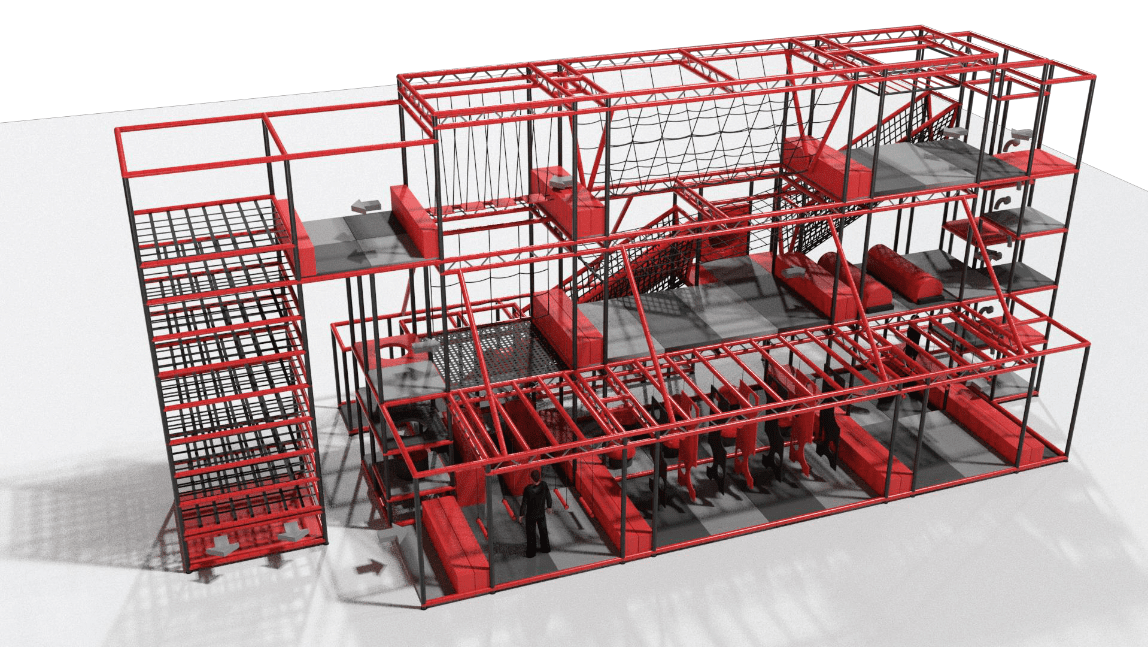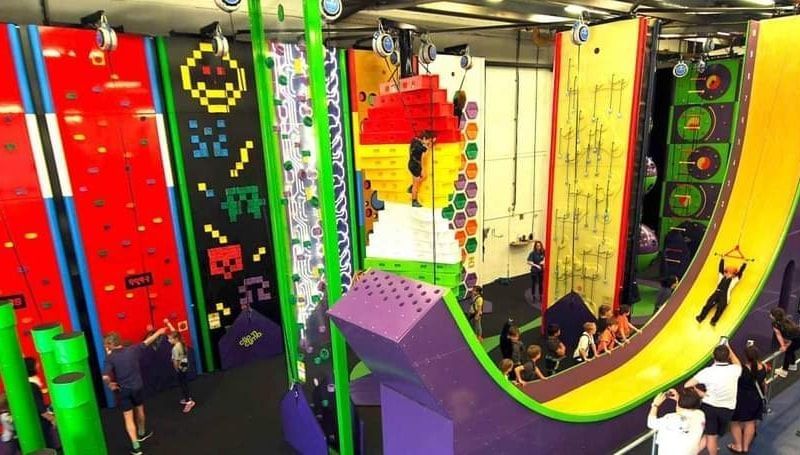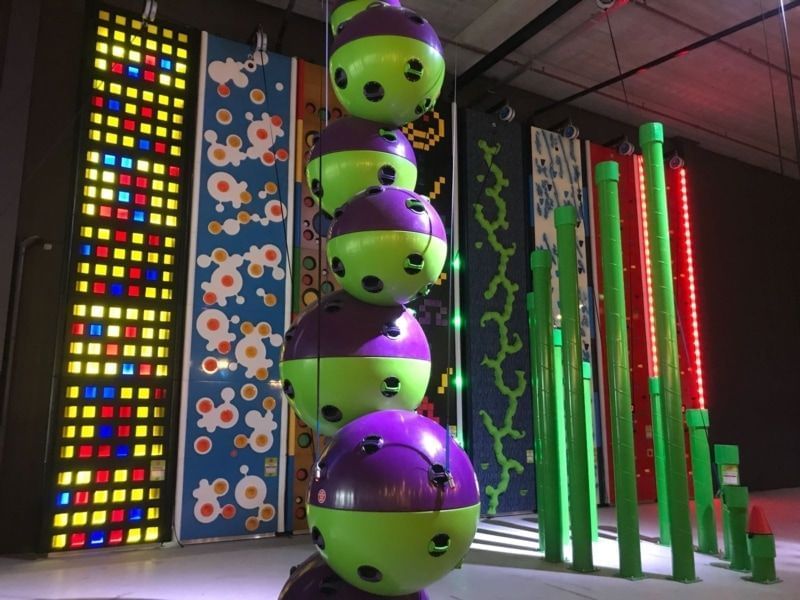 2. Location selection
When planning a trampoline park, choosing the right location is crucial. Both economic and structural factors should be taken into account. Here are some aspects to consider:
Economic factors:
Research existing competitors and indoor leisure activities in the area. Is there a market gap that you can fill?

Good accessibility to public transportation is advantageous, with urban and rural areas having different requirements.

Proximity to a highway exit allows for a broader reach of potential visitors.

Obtain demographic data about the catchment area, either online or from local authorities.

If needed, our expert network can conduct a detailed analysis of potential target audiences, accessibility, competition, and visitor potential.
Structural factors:
The size of the property can vary depending on your requirements and available space. There are successful trampoline parks with different floor areas.

The proximity between parking and entrance is important. A short and convenient pathway is appreciated.

Ceiling height plays a crucial role in design. Higher ceilings provide more opportunities for spectacular jumps and activities. A minimum ceiling height of 5.5 meters is recommended by regulations, while high-performance trampolines may require 7.5 meters.

Take into account regional regulations for escape routes, accessibility, and fire protection. Consult local authorities for applicable requirements.

If desired, we can also support you from the beginning with the planning and implementation of a custom-built facility.
Choosing the right location for your trampoline park is an important step in ensuring the long-term success of your establishment. Thoughtful considerations of economic and structural factors will help you make the best decision.
3. Mix of attractions
Once you have successfully completed the initial steps, we take over the planning process. Based on an empty floor plan, we create a proposal that aligns with your specific preferences. We consider how to optimize your budget to ensure the best possible visitor capacity while maximizing variety and safety. Additionally, we help you stand out from your competitors.
In addition to the Main Area, which serves as the centerpiece of the trampoline park, we offer additional attractions that provide variety and unique features. Here are some examples:
Bounce Parkours

Jump Towers

High-performance Trampolines

Foam Pits

Airbags

Ninja Courses

TAG Challenges

Interactive Games

Skyrider

Sweeper
By selecting and combining these attractions appropriately, we provide you with a unique and exhilarating experience for your visitors.
4. Floor plan
To construct a trampoline park, we begin with detailed floor plan design. This involves creating a 2D plan of the entire building area, including other important sections such as the check-in area and changing rooms. However, our planning goes beyond the usual standards. We also coordinate all necessary measures and precautions, such as escape routes, fire protection, and sound insulation, in collaboration with other specialized firms. This ensures that your trampoline park complies with applicable regulations and can be operated safely.
Furthermore, our floor plan design includes a non-binding cost estimate for all the attractions and services we offer. This provides you with an overview of the financial aspects of your project and assists you in further planning and decision-making.
Our professional floor plan design, therefore, provides you with a solid foundation for administrative procedures, permits, and other necessary steps required for the successful construction and operation of your trampoline park.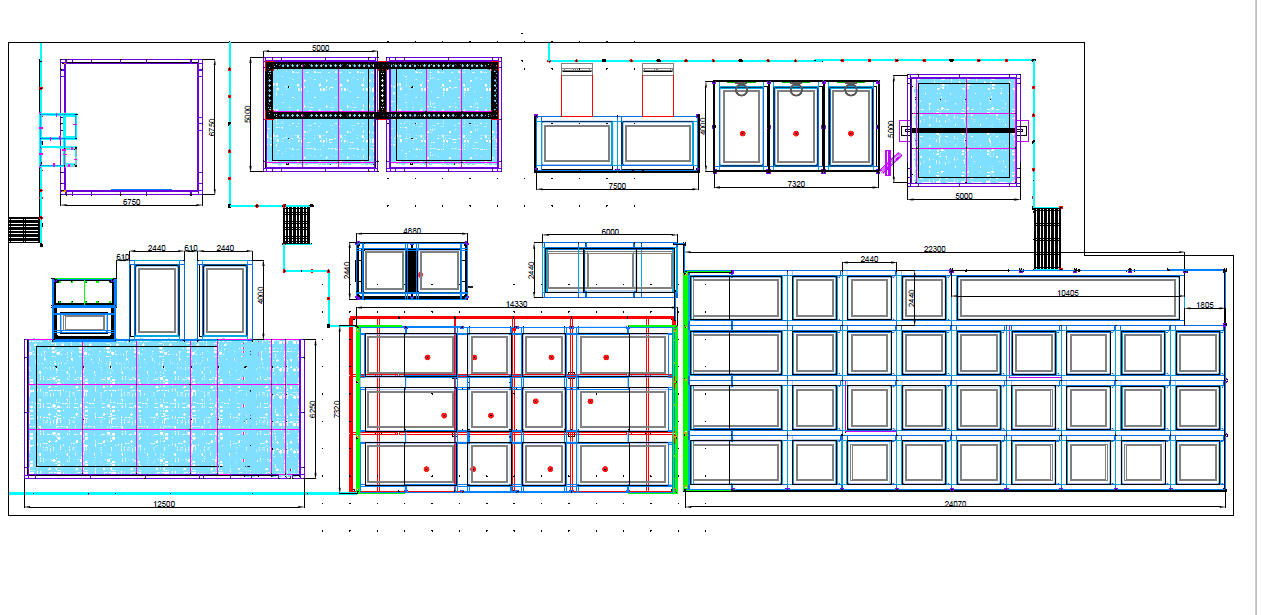 5. Businessplan
Now, let's talk about numbers, facts, and the economic success of your venture. What are the costs involved in starting and establishing a trampoline park, and how can you recover your investment in a reasonable amount of time? A solid business plan is crucial in this regard and should ideally be created by an independent and experienced consulting firm. A well-thought-out business plan is based on comprehensive analysis, financial projections, and cash flow planning. It includes a detailed breakdown of all expected costs, as well as construction plans and a precise description of the location. With a convincing and professional business plan, you can address the question of financing successfully.
A well-founded business plan provides you with a clear overview of the financial resources required for the establishment and operation of your trampoline park. It also shows you how to cover these costs through revenue generation and profitability within a reasonable timeframe. This is crucial in order to persuade potential investors or financing partners to support your project.
Our experts are ready to assist you and support you in creating a solid business plan that takes into account your financial goals and the long-term profitability of your trampoline park.
6. Financing
What is your investment budget? With our planning-oriented approach, it is important that we lay all the cards on the table from the beginning. Our primary goal is the economic success of your project. In terms of financing, there are various options available to you. The most common method is traditional bank financing, but there are also other alternatives that may be suitable for your venture, such as:
Equity models

Crowdfunding

Government grants or programs

Investors
7. Permits and Licenses
The required permits for operating a trampoline park may vary depending on the region. To clarify, we recommend visiting the relevant authority. There, you will receive detailed information about the permit procedures and requirements specific to your location.
8. 3D-planning
Now, your ideas are taking concrete forms! Through our detailed 3D planning, you can finally get a realistic and vibrant impression of your trampoline park. Based on the previous floor plans and further discussions, we will create an impressive 3D representation that allows you to view your future trampoline park from various perspectives.
Once you are satisfied with the design and atmosphere conveyed through the 3D planning, we will present you with a binding offer for the complete equipment. This offer includes all play equipment, safety features, and other accessories required for operating your trampoline park. Our goal is to provide you with a tailored solution that is aesthetically appealing, functional, and safe.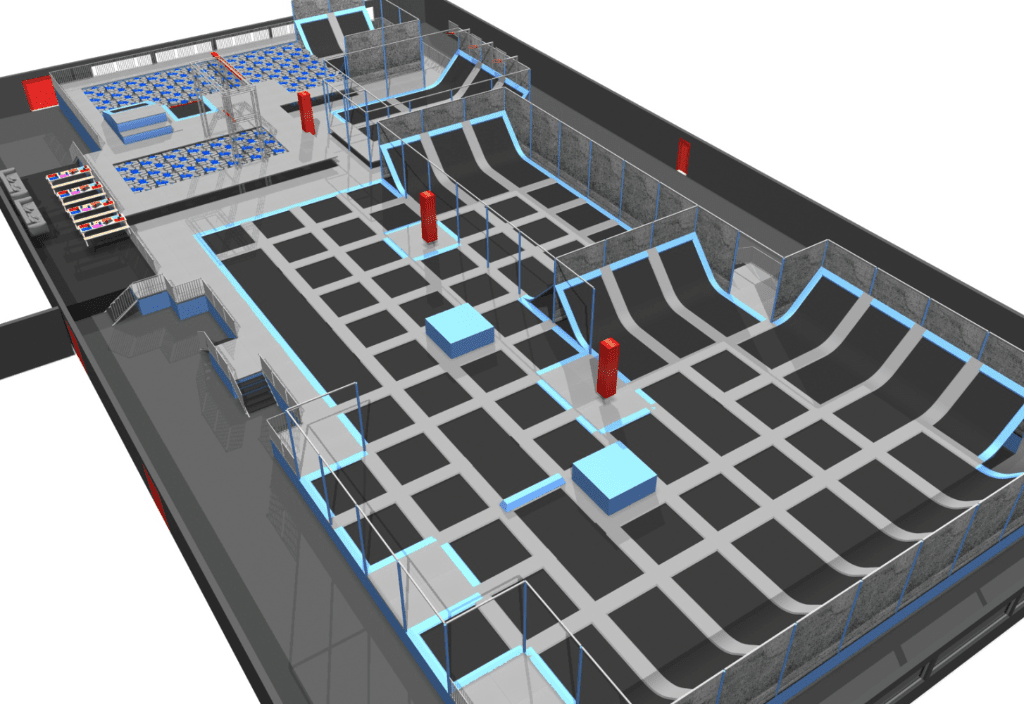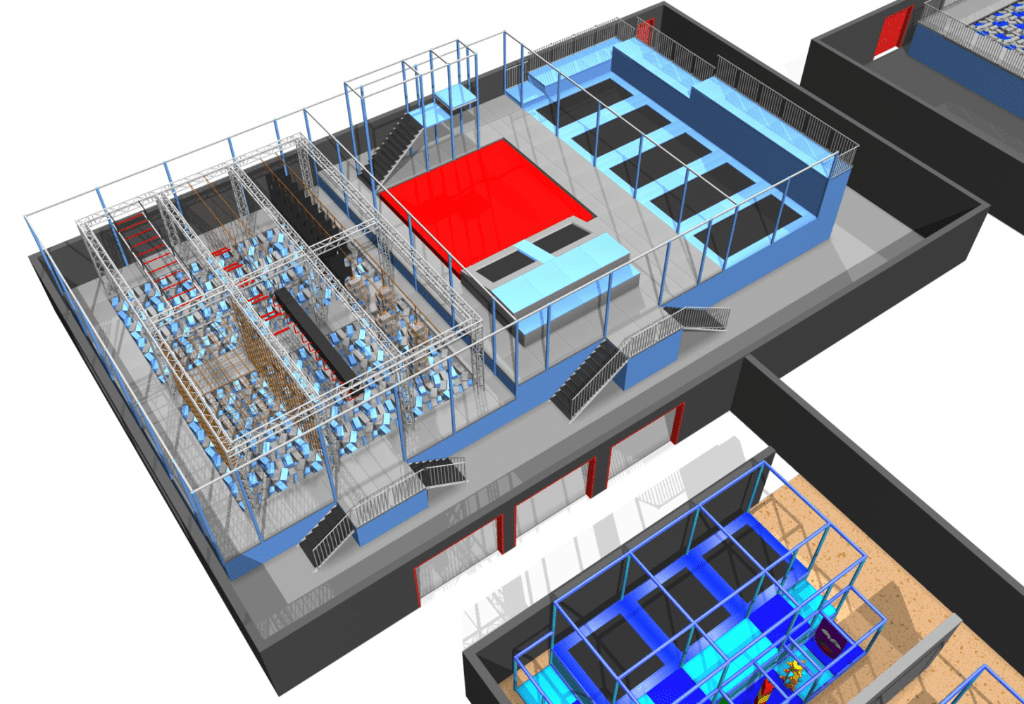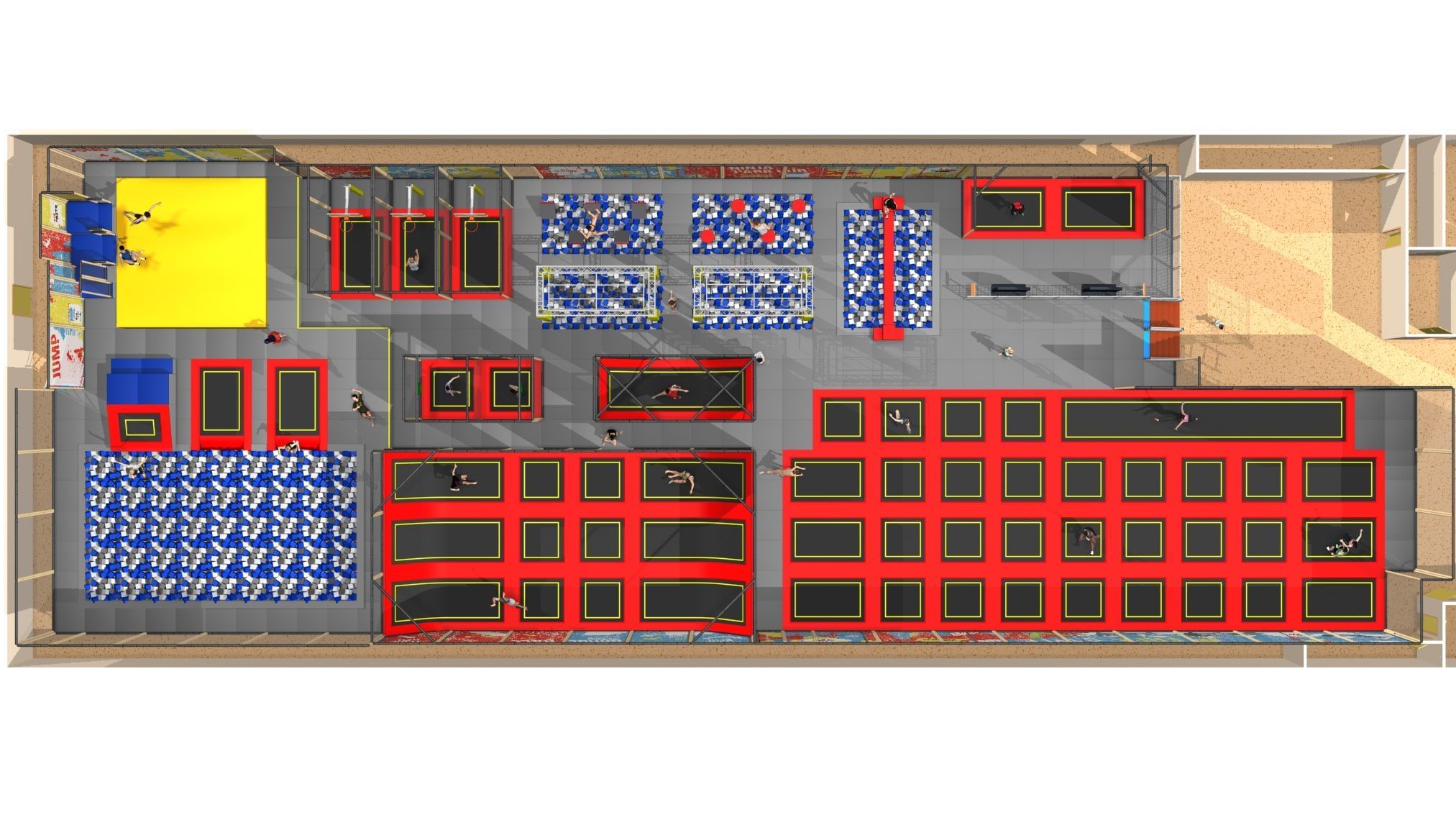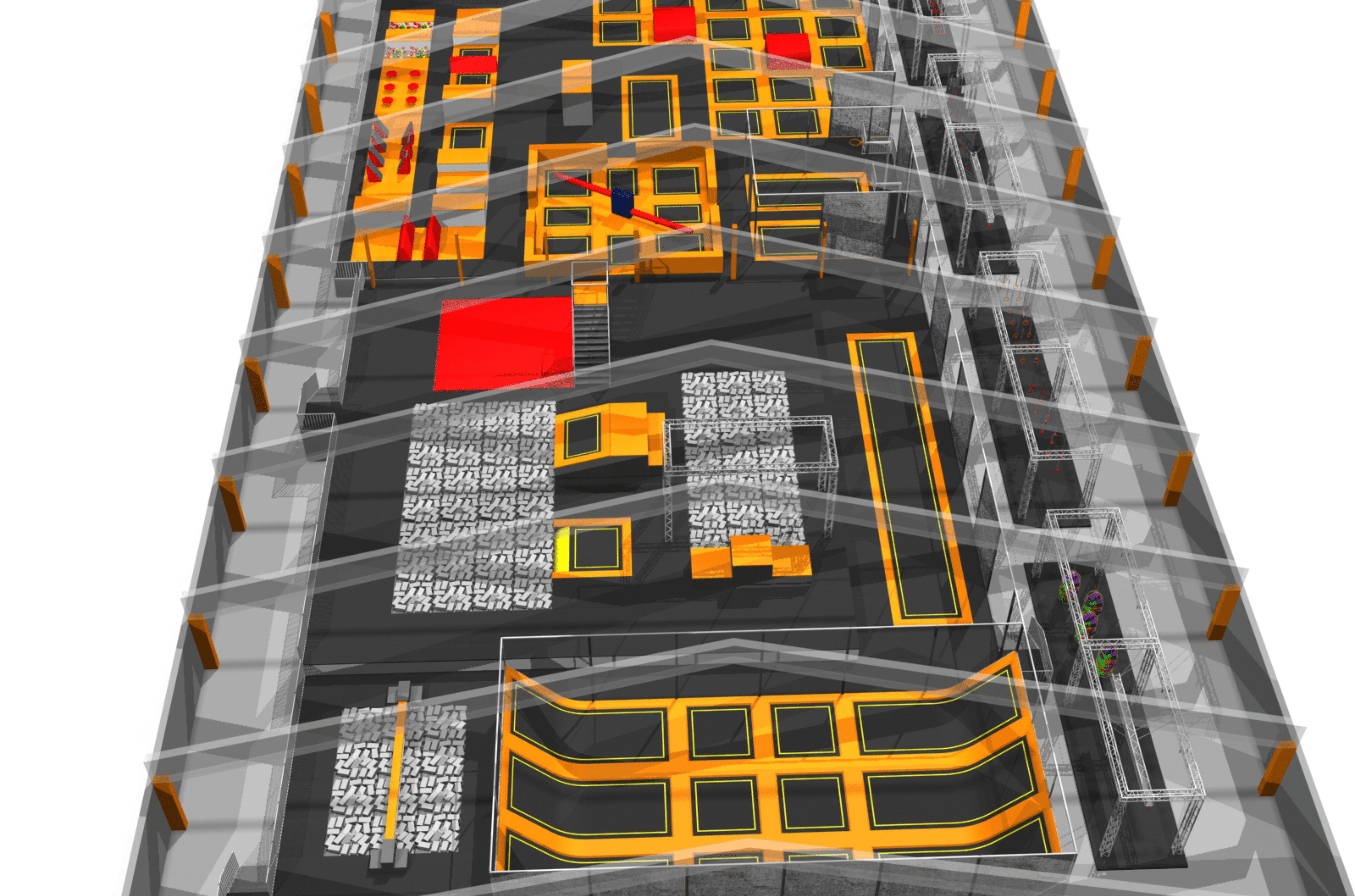 9. Installation & Inspection

After the high-quality trampolines have been custom-made according to your requirements in our top-notch European manufacturing facilities, the efficient and secure installation process begins. We coordinate with other involved trades and companies to ensure that your trampoline park is constructed on time and smoothly.
Our planning is based on applicable standards and is TÜV-compliant. Once the installation is completed, the facility can be inspected by an accredited testing institute. We are happy to coordinate this process for you, ensuring that all safety aspects are thoroughly examined and confirmed.
10. Opening
The long-awaited moment of opening your trampoline park is approaching. To ensure that this special day is a resounding success, we recommend investing in a professional website several months before the opening, where all important information for your customers is provided. Additionally, establish social media channels for your business in advance to share the construction progress with your future customers. This way, you can build a strong connection with your customers, promote your project, and ensure that you have already built a community to rely on by the time of the opening.
The opening party should be announced with great fanfare. Make sure to invite the local press and capitalize on the initial attention to spread your message far and wide.
We are always here for you!
Throughout the entire process, we will be your point of contact and provide guidance at every step according to your specific requirements. Even after the project is completed, we won't leave you hanging. We offer long-term support and take care of regular inspections and maintenance of your facilities. Furthermore, if needed, we provide expansions and new attractions. Feel free to reach out to us with any questions. We look forward to hearing from you!