Global Leisure Group acquires two-thirds of former ELI Play and strengthens position in Central Europe
This week, Global Leisure Group - with brands such as SPI Global Play and Sidijk - acquired two-thirds of the former ELI Play. A total of four European organizations, including Playlife Germany, Playlife Slovakia, HPS Play Company (Austria) and ThemeWorks (Slovakia), have joined the world's largest provider of leisure concepts. With this acquisition, Global Leisure Group further expands its presence in Central Europe and strengthens its position as the global market leader for high-quality "turnkey" leisure and play concepts. "This new acquisition fits perfectly with our ambition to establish and further extend our lead as the world's leading provider of leisure concepts," explains Mikael Wettergren, CEO of Global Leisure Group. Wettergren continues, "By combining our know-how and broad product range with the new partners' sales expertise, we can offer even better service and support to our customers in Central Europe through regional structures. This is a major concern for us."
After the separation from ELI Play, the companies realized several projects together with SPI Global Play. "From the first meeting, we immediately spoke the same language," says Jürgen Ettinger, managing director of Playlife Slovakia. Martin Schuster, Managing Director of HPS Play Company, is also very positive about the partnership: "Despite the Corona crisis, we were able to set up unique projects together. We knew from the beginning that we wanted to intensify this cooperation." Now - just a few months later - the former ELI Play companies made the joint decision to join forces and become part of the Global Leisure Group.
"It's great to officially be a part of the Global Leisure Group. We see great potential for the coming years with all the associated companies, experienced staff and fantastic concepts that already exist within the group. We are convinced that together with our customers, we will realize a variety of exciting projects around the globe," adds Jonathan Herrmann, Managing Director of Playlife Germany.
With this step, the Global Leisure Group has grown to a total of eleven brands within the Leisure, Play, Adventure, Sport, Edutainment, Water Splash, Snow Play and Retail Play segments. Now that Global Leisure Group has gained a strong position in Europe, the group is already considering opportunities and collaborations outside of Europe.
For more information, visit: globalleisure.group or email info@globalleisure.group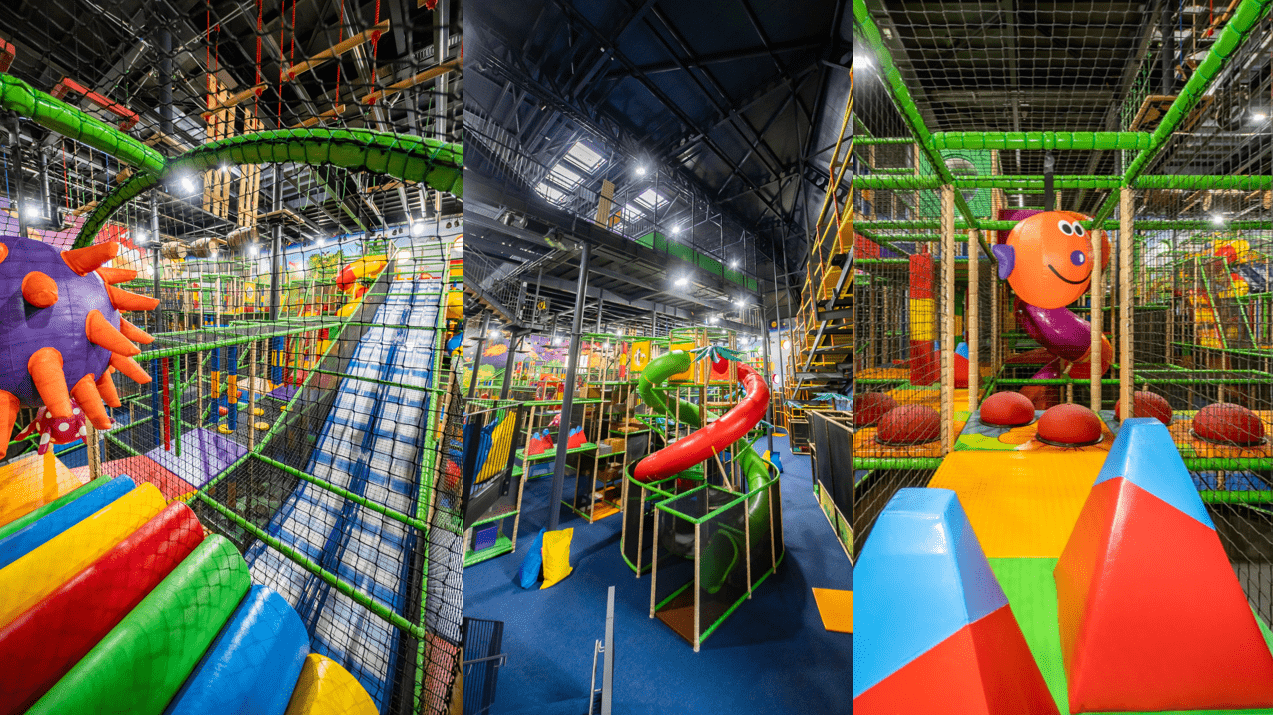 ABOUT THE COMPANIES
Global Leisure Group - Global Leisure Group is the global leader in turnkey leisure and play concepts and currently consists of a cooperation of eleven well-known leisure brands. Global Leisure Group has local presences and distributors around the world.
Link: https://www.globalleisure.group/
Playlife - With several sales offices in Germany and a sales office and installation team in Slovakia, Playlife is known for the realization of trampoline parks and indoor playgrounds in Central and Eastern Europe.
Link: https://playlife-system.com/
HPS Play Company - This Austria-based organization is known for its custom playgrounds and high-quality adventure concepts. Focusing on Austria, South Tyrol and Switzerland, HPS Play Company has implemented a variety of projects of all sizes in a wide range of industries over the past 25 years.
Link: https://hps-playco.at/
ThemeWorks - From theming, design and installation to 3D sculptures and the development of creative ideas to take leisure concepts to the next level - with ThemeWorks your ideas and dreams take shape.
Link: https://themeworks.eu/